CO-OP LICENSE: Upper Grammar Expansion Pack (G+C Nature Term 1)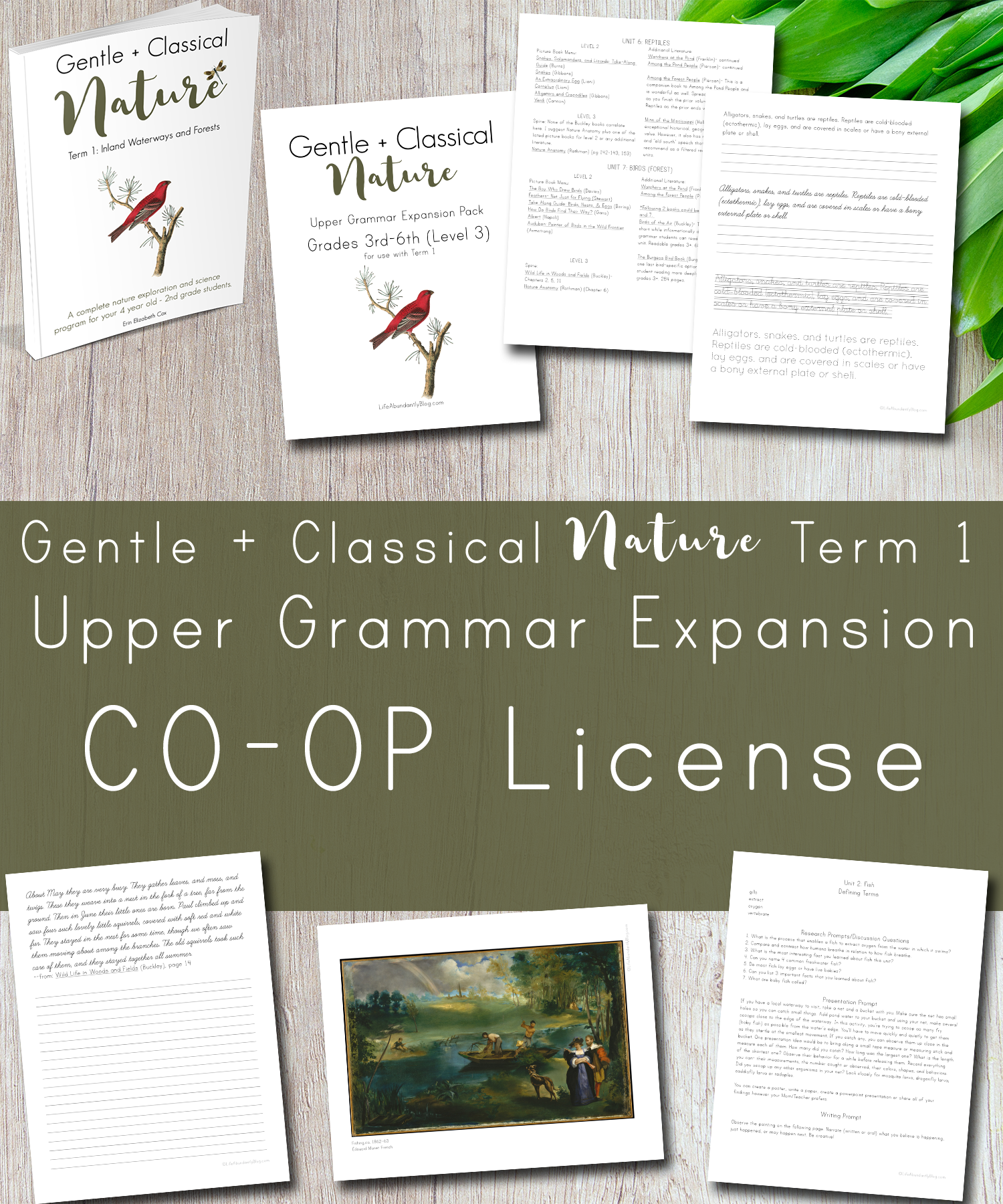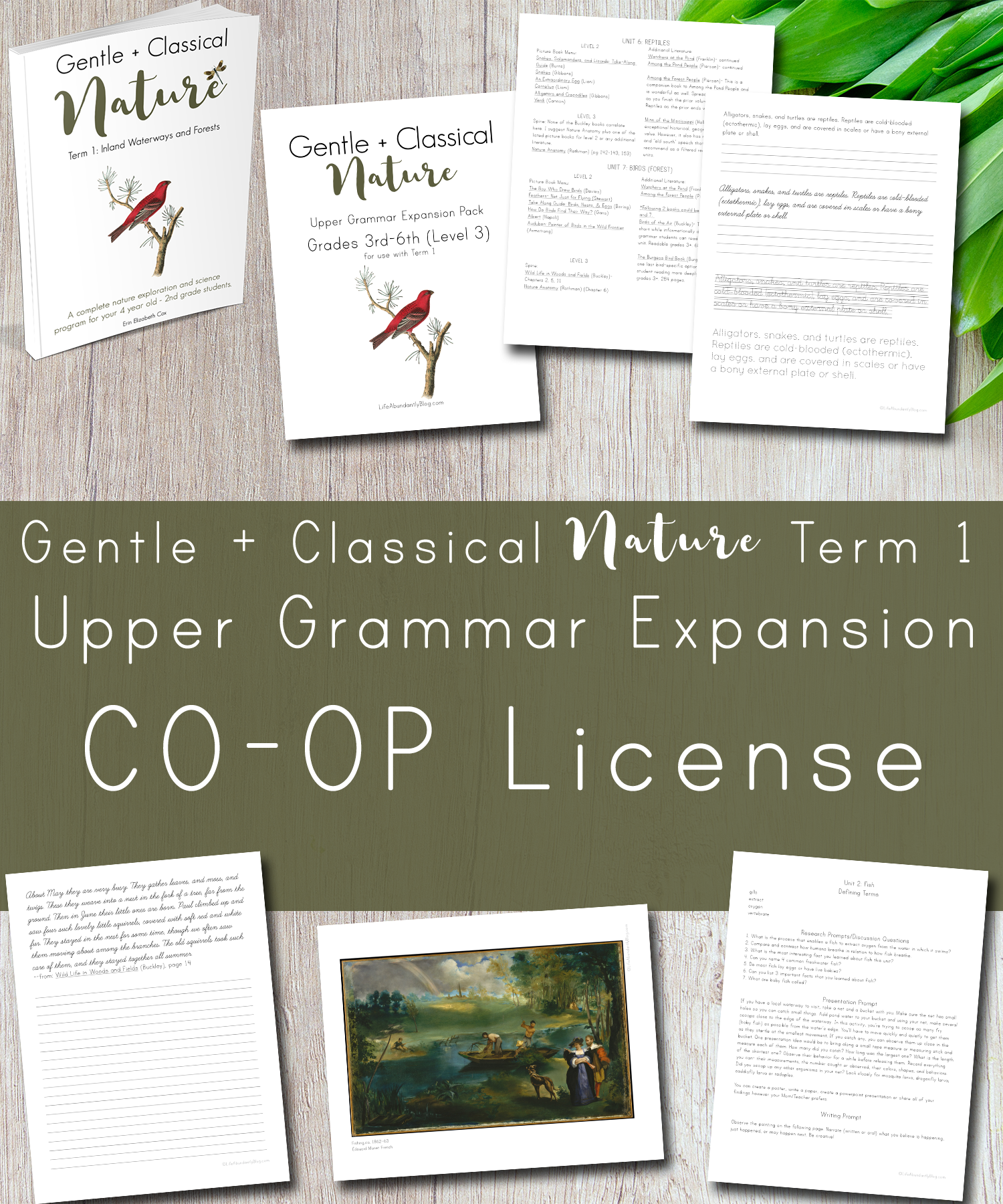 CO-OP LICENSE: Upper Grammar Expansion Pack (G+C Nature Term 1)
This product is a DIGITAL download of 64 pages of upper grammar content correlated to Term 1 of Gentle + Classical Nature that includes permission to use in a co-op setting of up to 5 students. If you have more than 5 students in the co-op class, please add multiple quantities to your cart to accommodate the total number of students you have.
If you are utilizing Gentle + Classical Nature in your homeschool and want to make sure that the reading, assignments, discussion, activities, copywork, and writing assignments are thorough and challenging enough for your Level 3 Students, you want this Upper Grammar Expansion Pack!
This Pack was written with students Grade 3rd-6th in mind to utilize WITH Gentle + Classical Nature.
It includes the following:
Level 3 Copywork from Memory Statements

Level 3 Copywork from living books

Research Prompts/Discussion Questions

Terms to Define

Writing Prompts from genres like creative writing, poetry, research, and letter writing

Multi-sensory and highly interactive for children who don't love to read

Level 3 Living Book List and Schedules

Presentation/Experiment Prompts

PLEASE VIEW THE SAMPLE IMAGES TO RECEIVE MORE DETAIL ABOUT BOOK REQUIREMENTS AND INFORMATION INCLUDED.
What is NOT Included:
Fine Details:
You do not receive a physical product. Purchase is for PDF digital download only.

Please do NOT share this content with anyone.

Download link expires in 24 hours. Please save right away.

For best results, set printer to "fit to media" or "scale to media" so nothing runs outside the margins

©LifeAbundantlyBlog.com and GentleClassical.com
Stop the guilt, busy Mama!
Do you sometimes forget to "do school" with your preschooler then feel guilty and frustrated?

Do you lose track of what you're working on this week?

Would you like your other family members to help review memory statements with your little one?
ME TOO! Watch this brief video to see the solution.