Important Announcement: While you CAN purchase the G+C Preschool Level 2 Bundle and Kindergarten Morning Binder, the other items included in the Level 2 Bundle will not be available for individual purchase until closer to Sept. Thank you for your patience!
Read my Refund Policy Here
G+C Preschool Level 2 BUNDLE (Digital ONLY)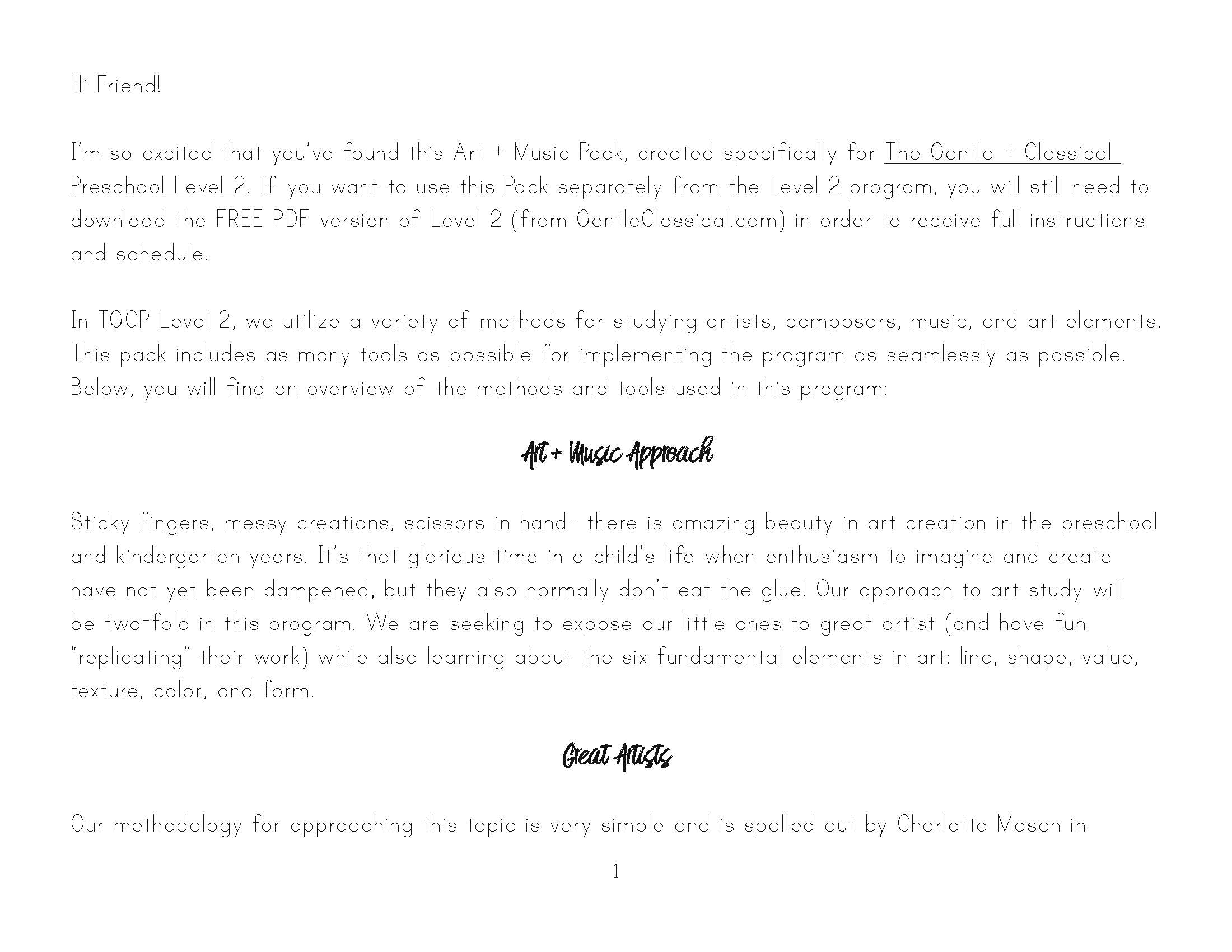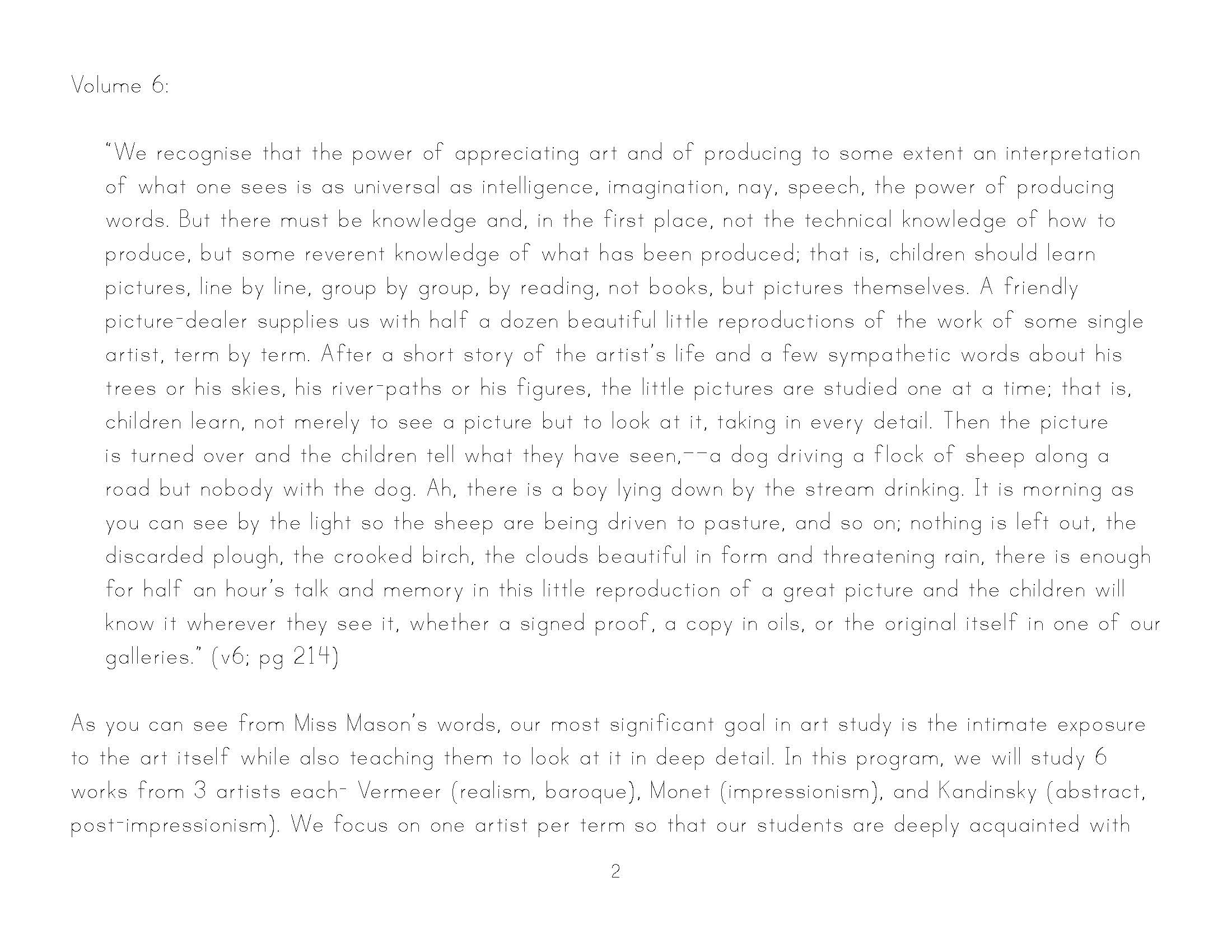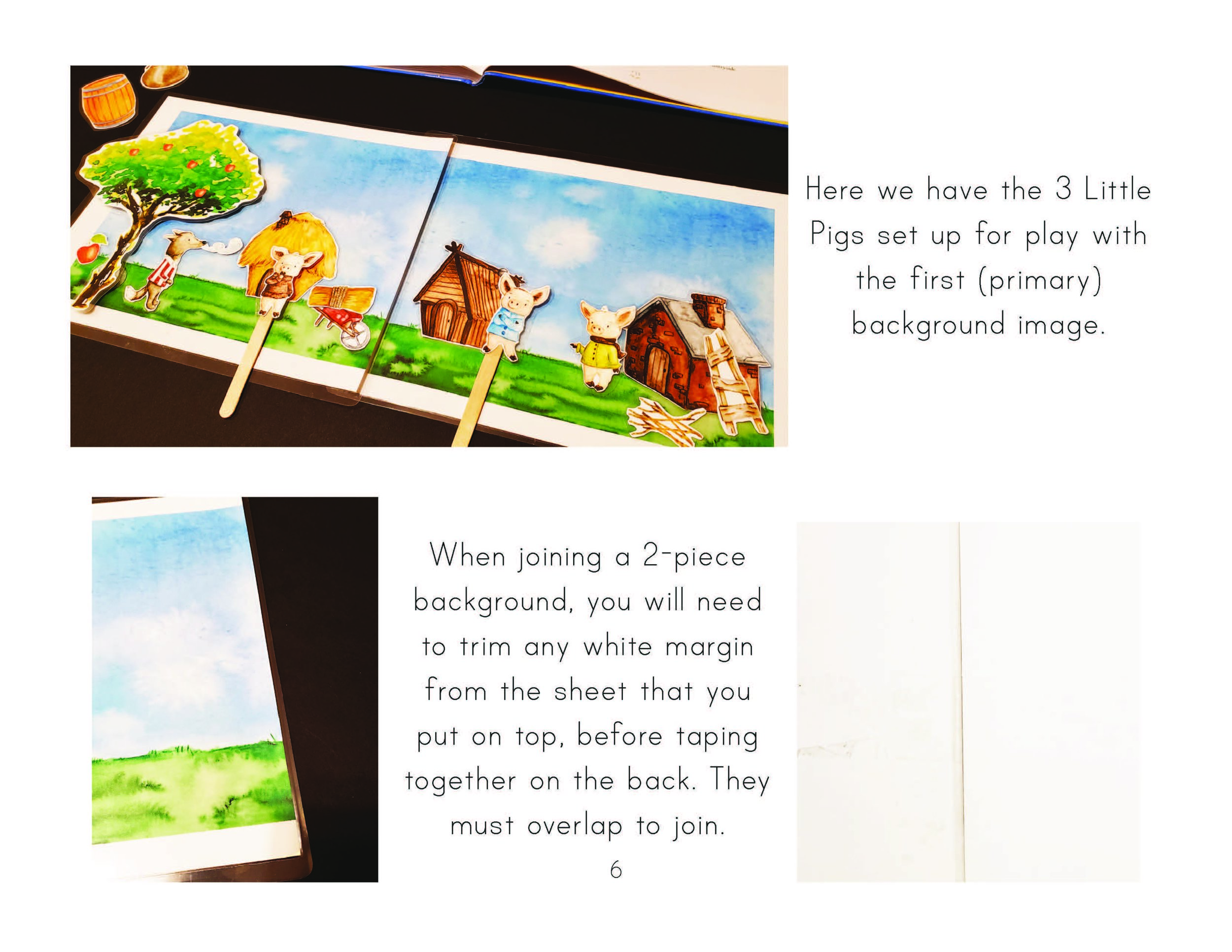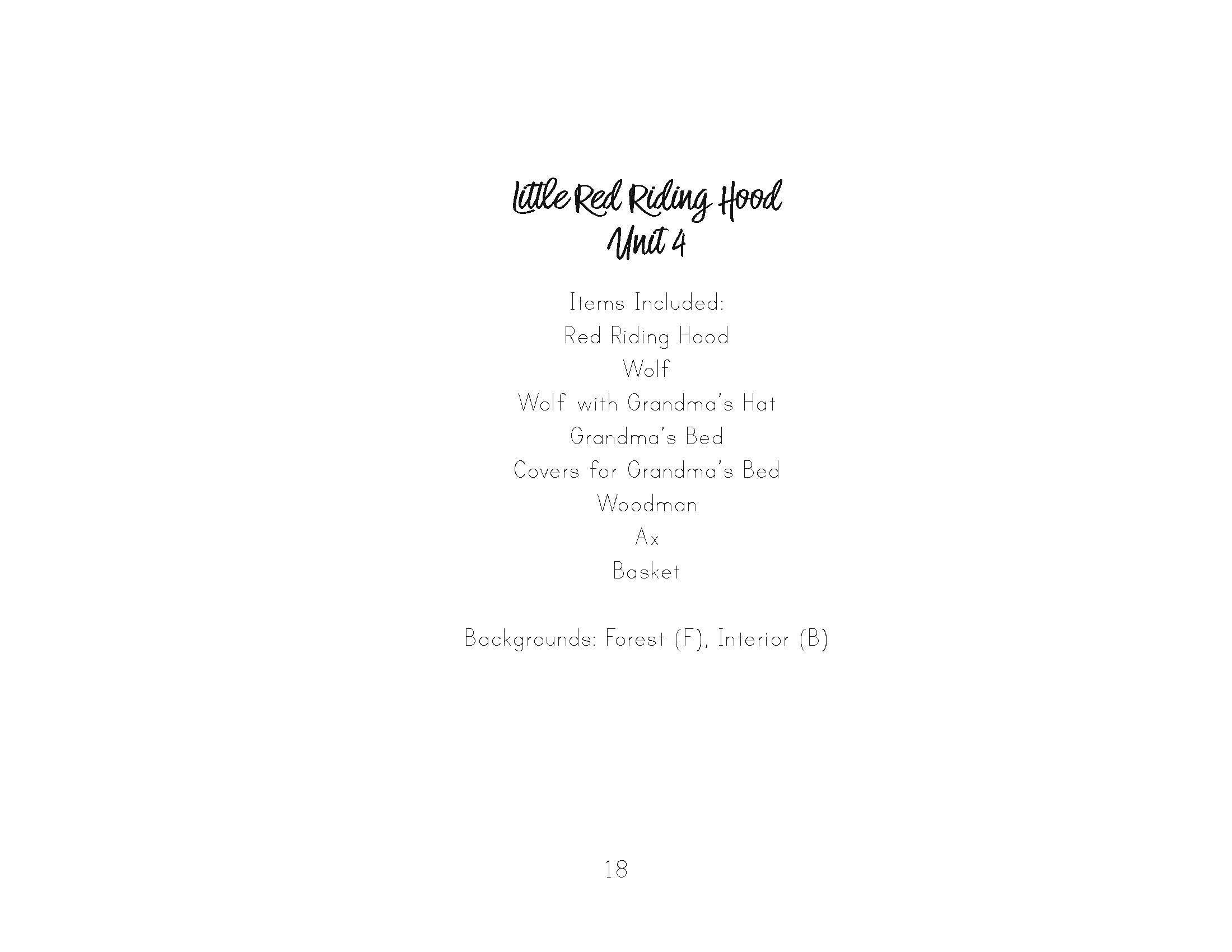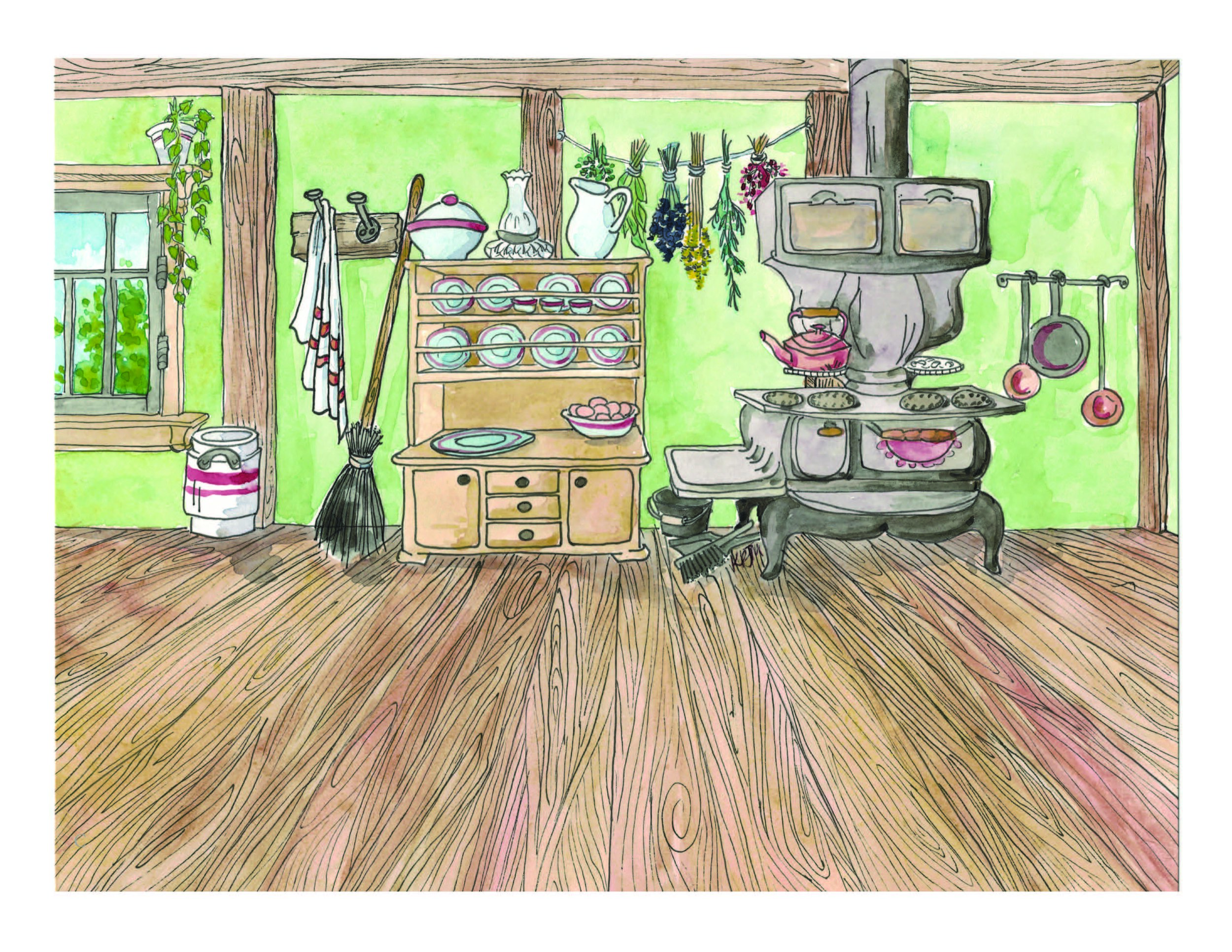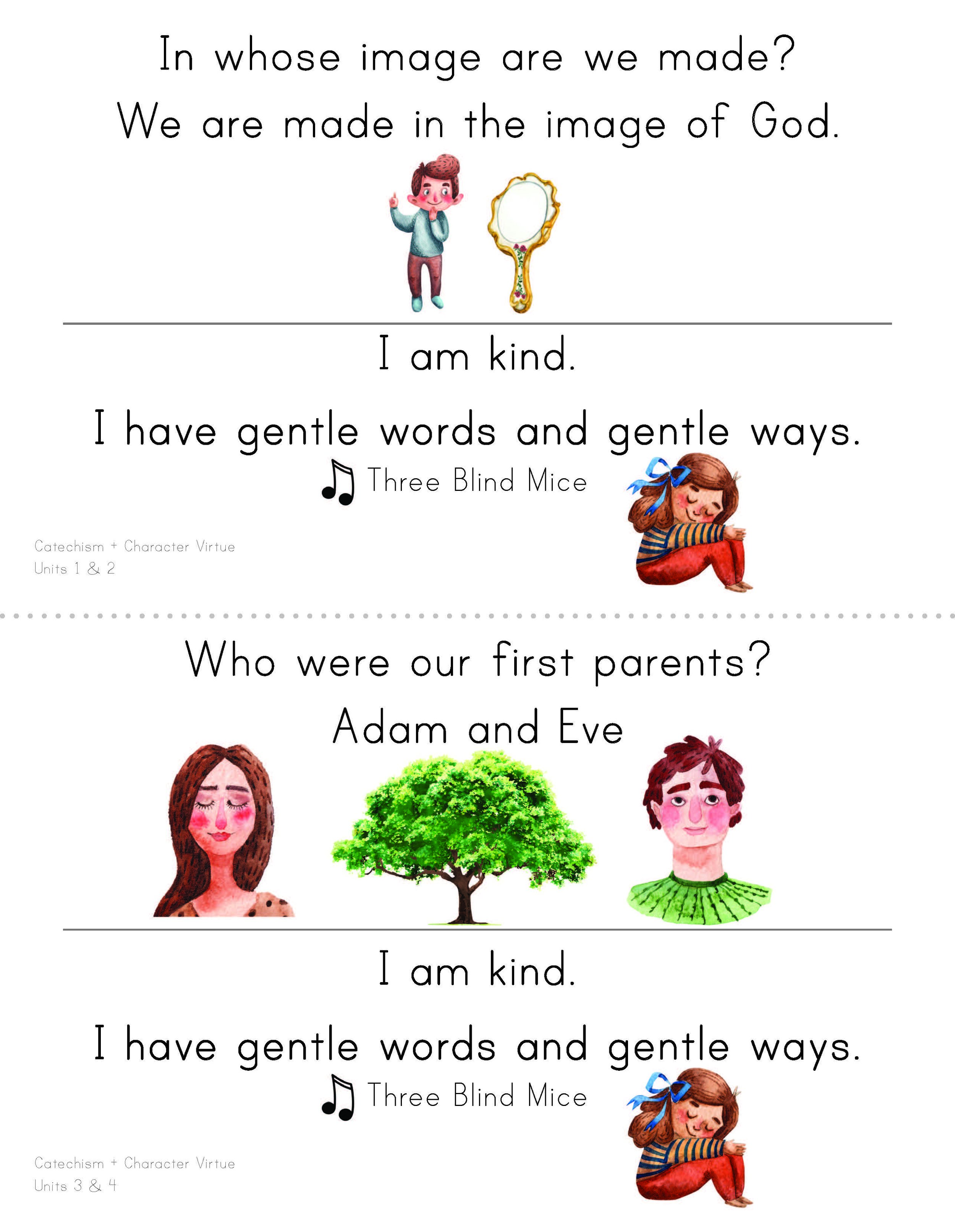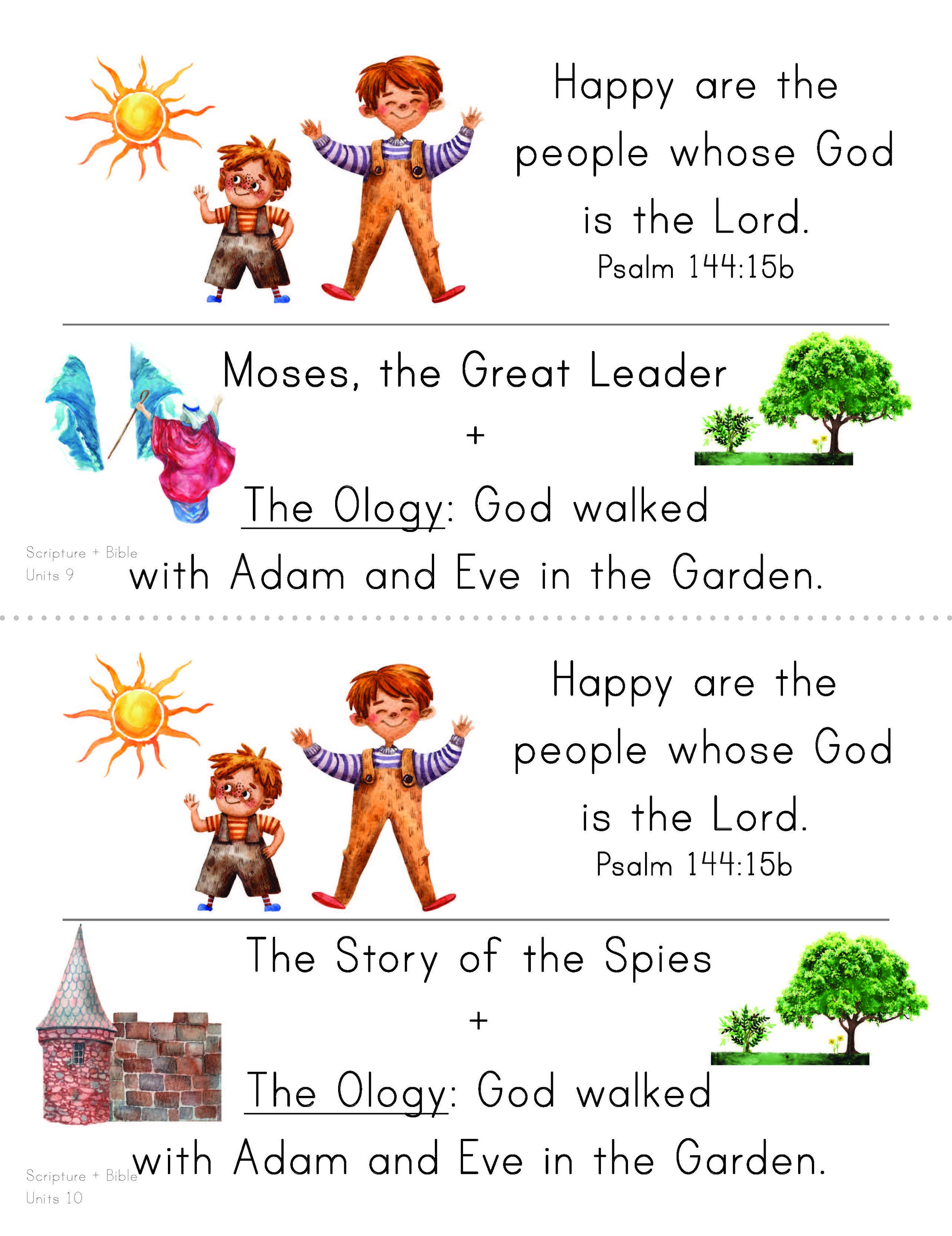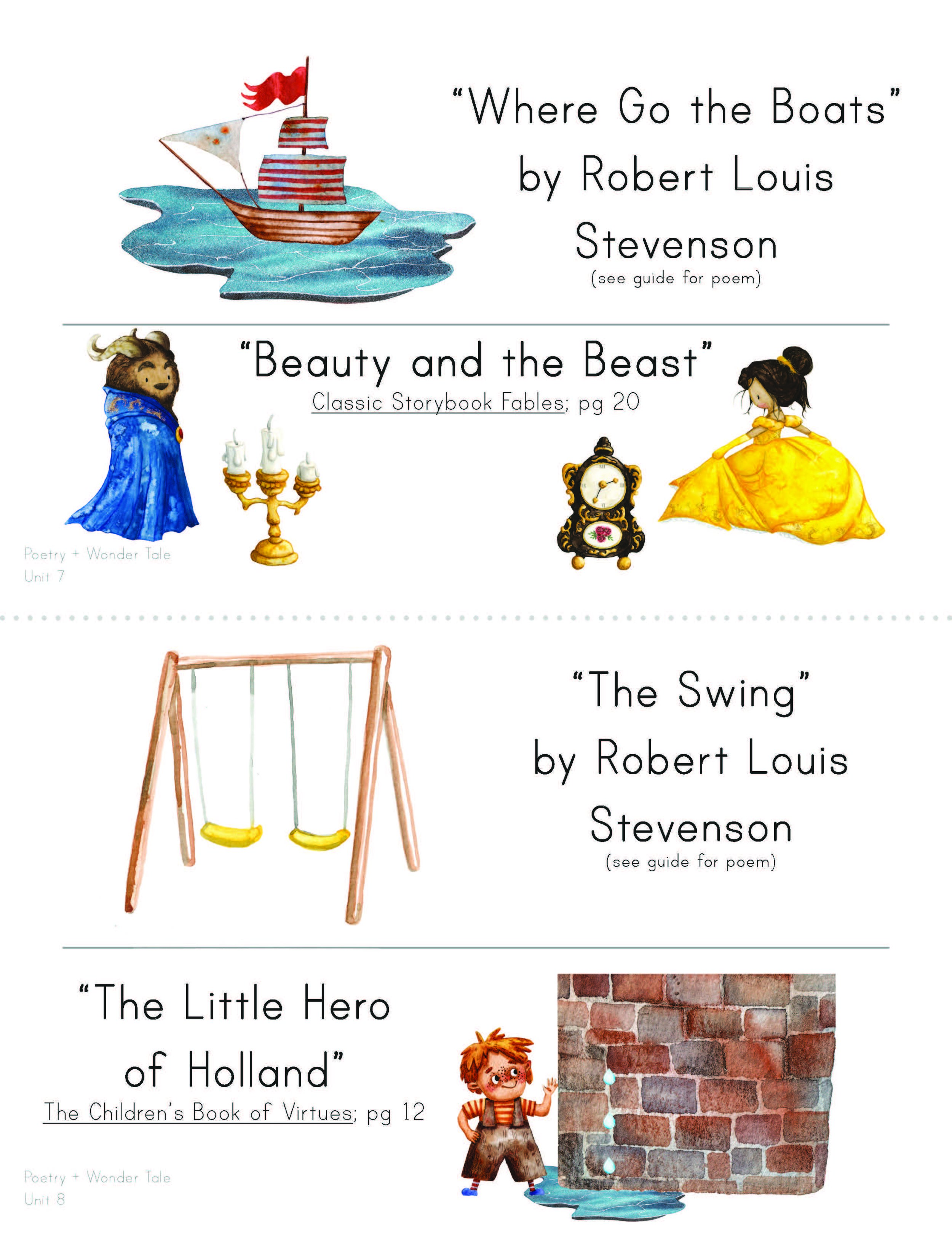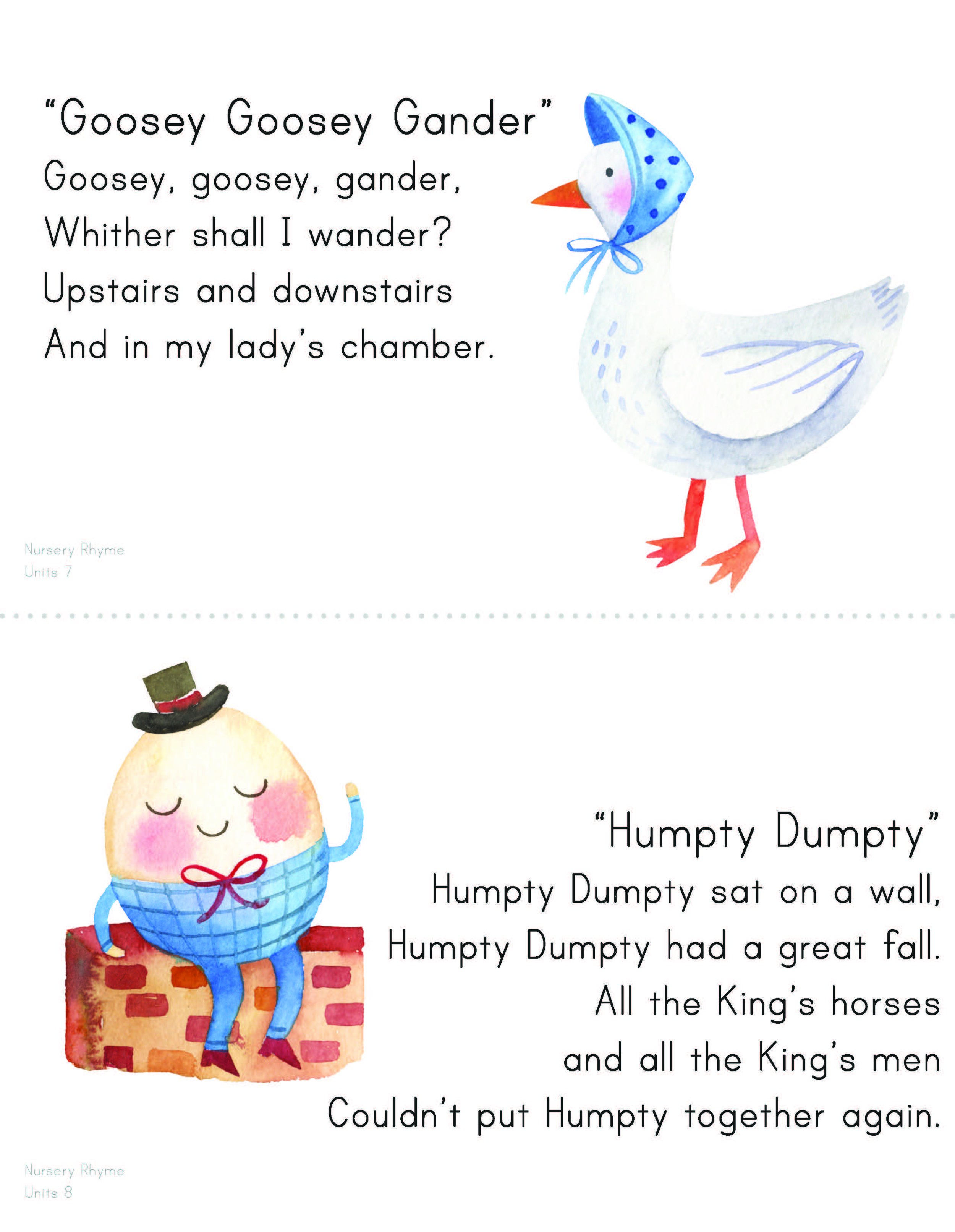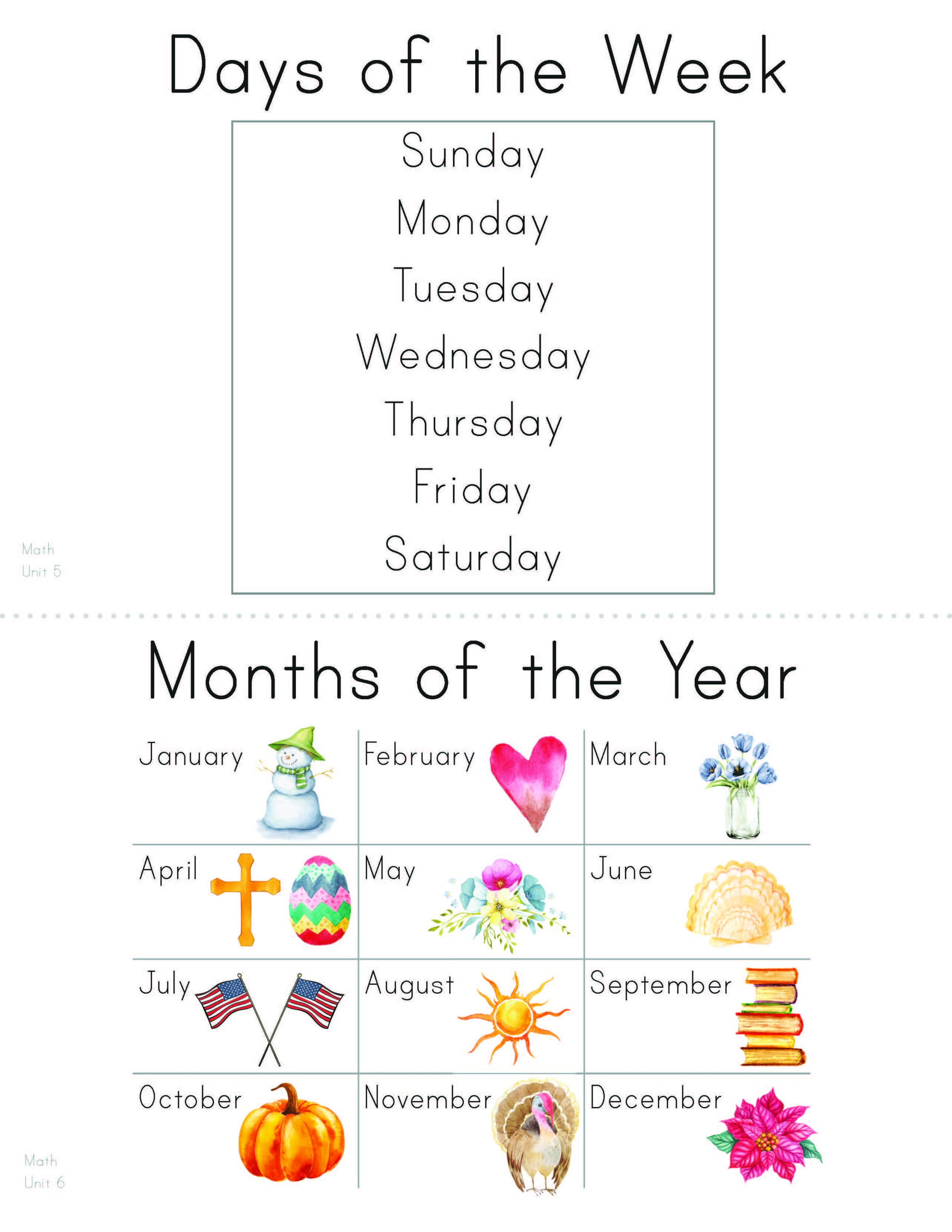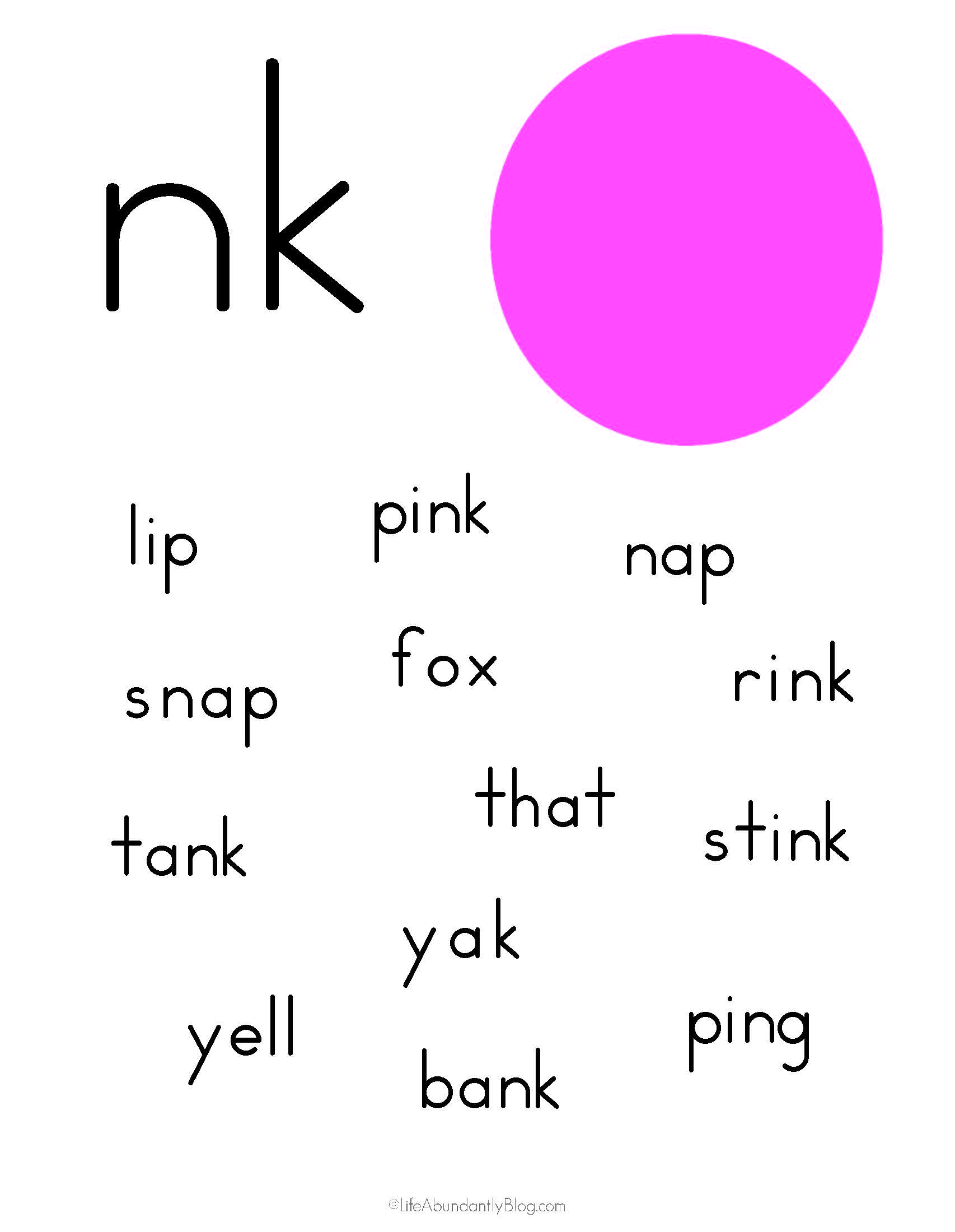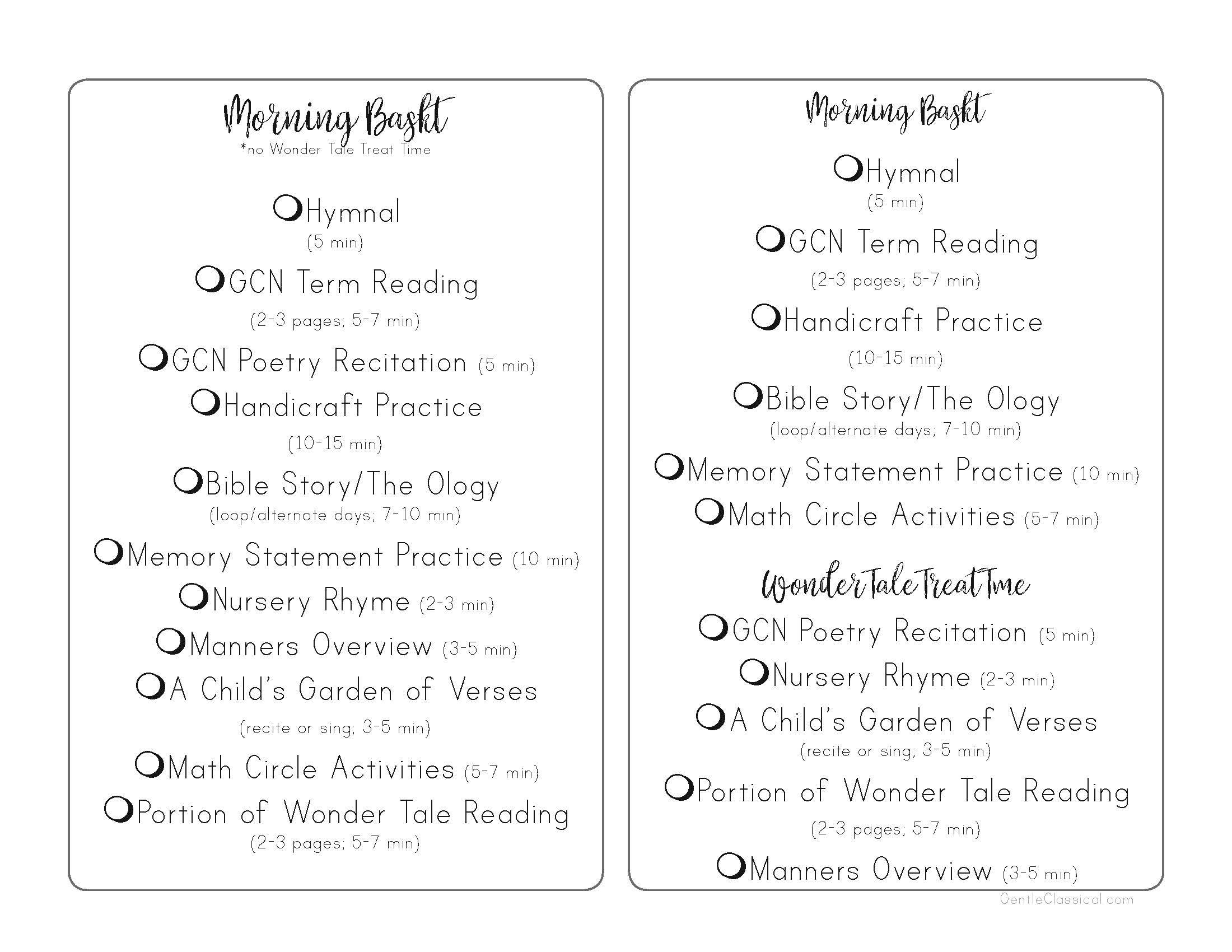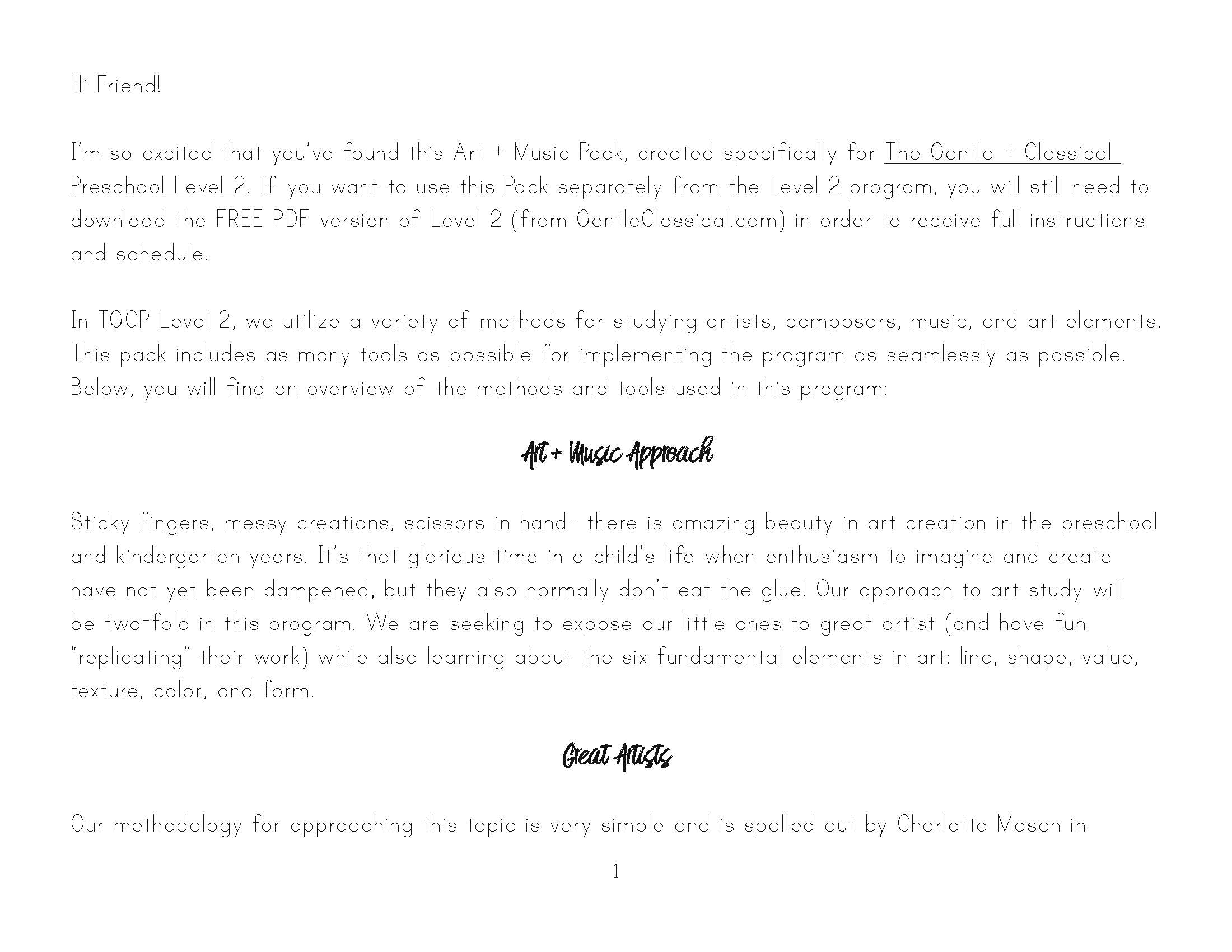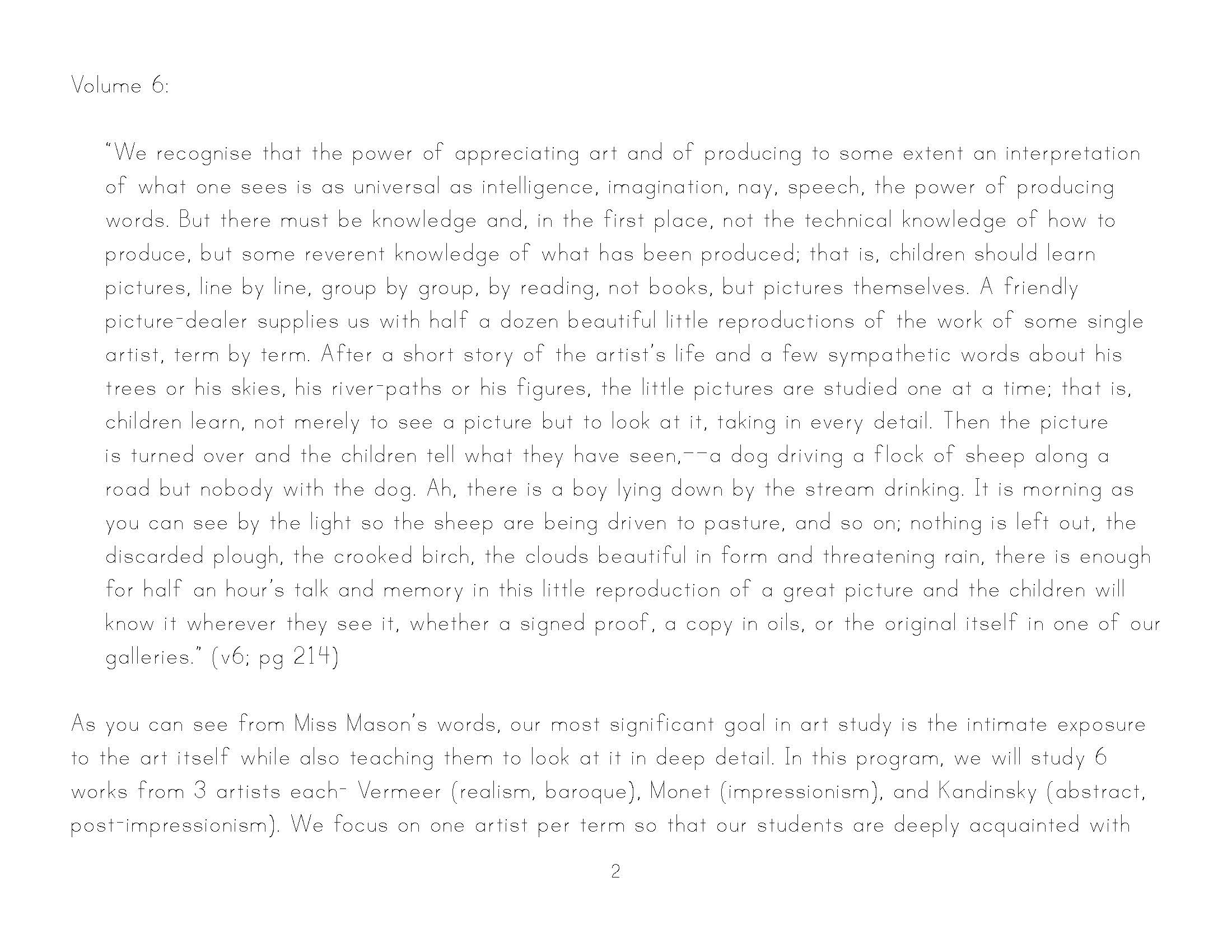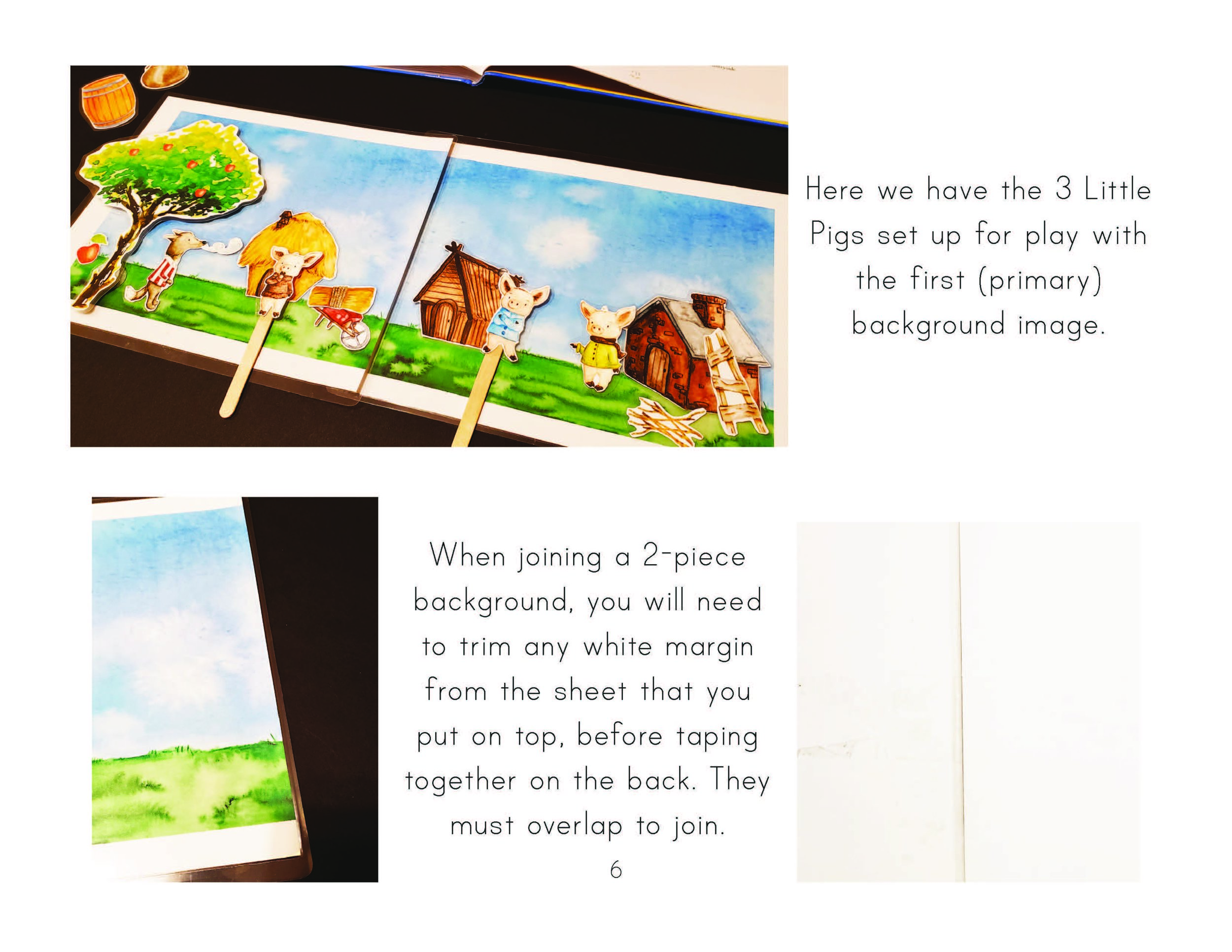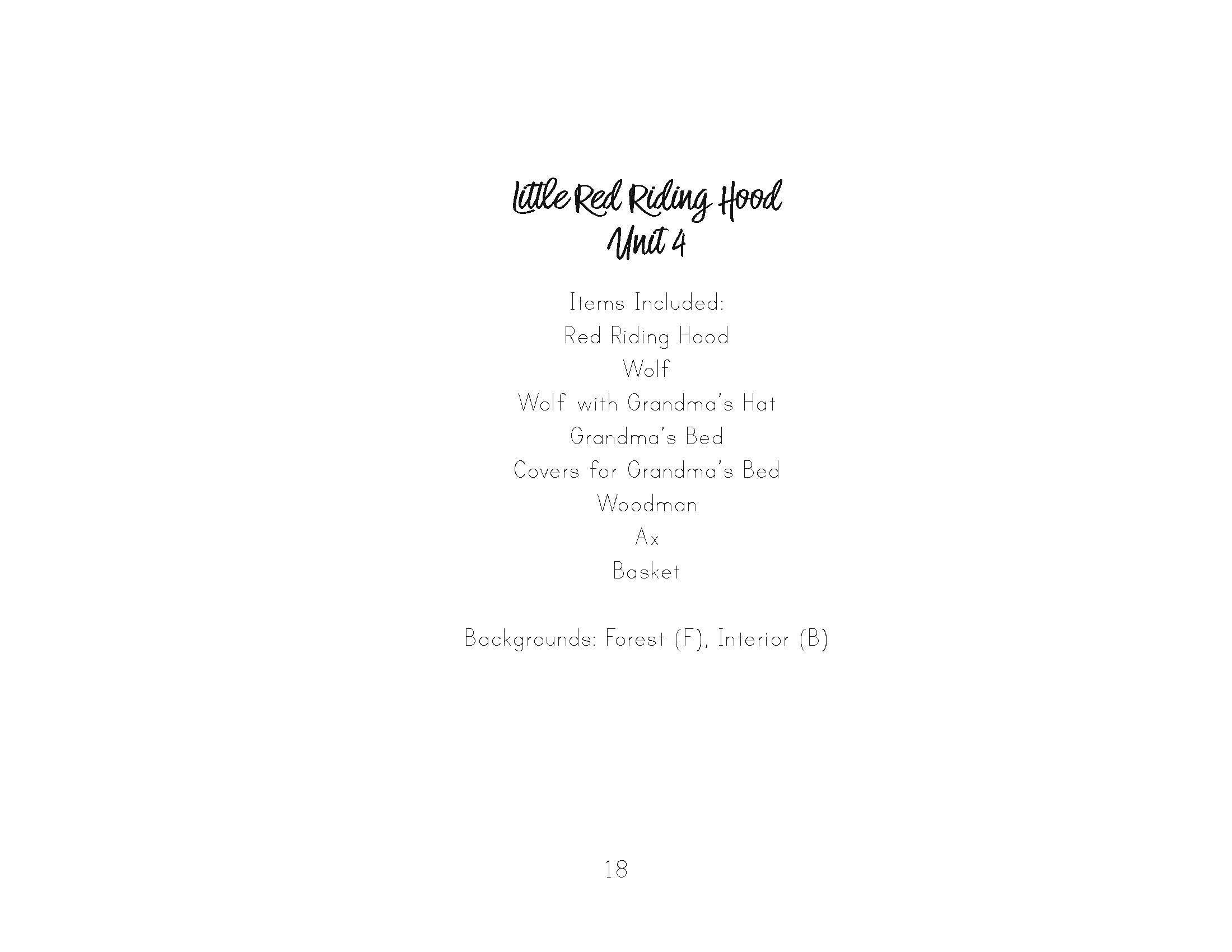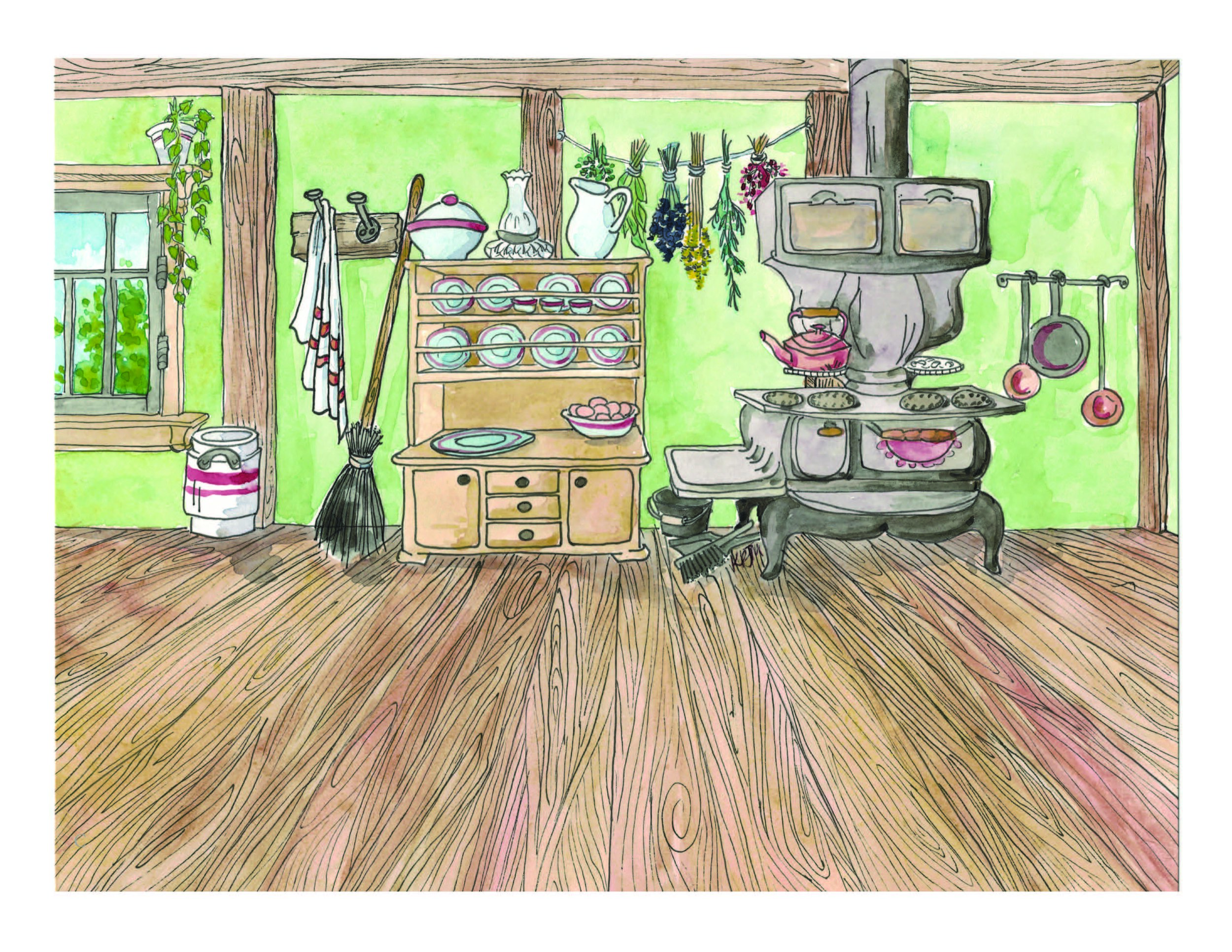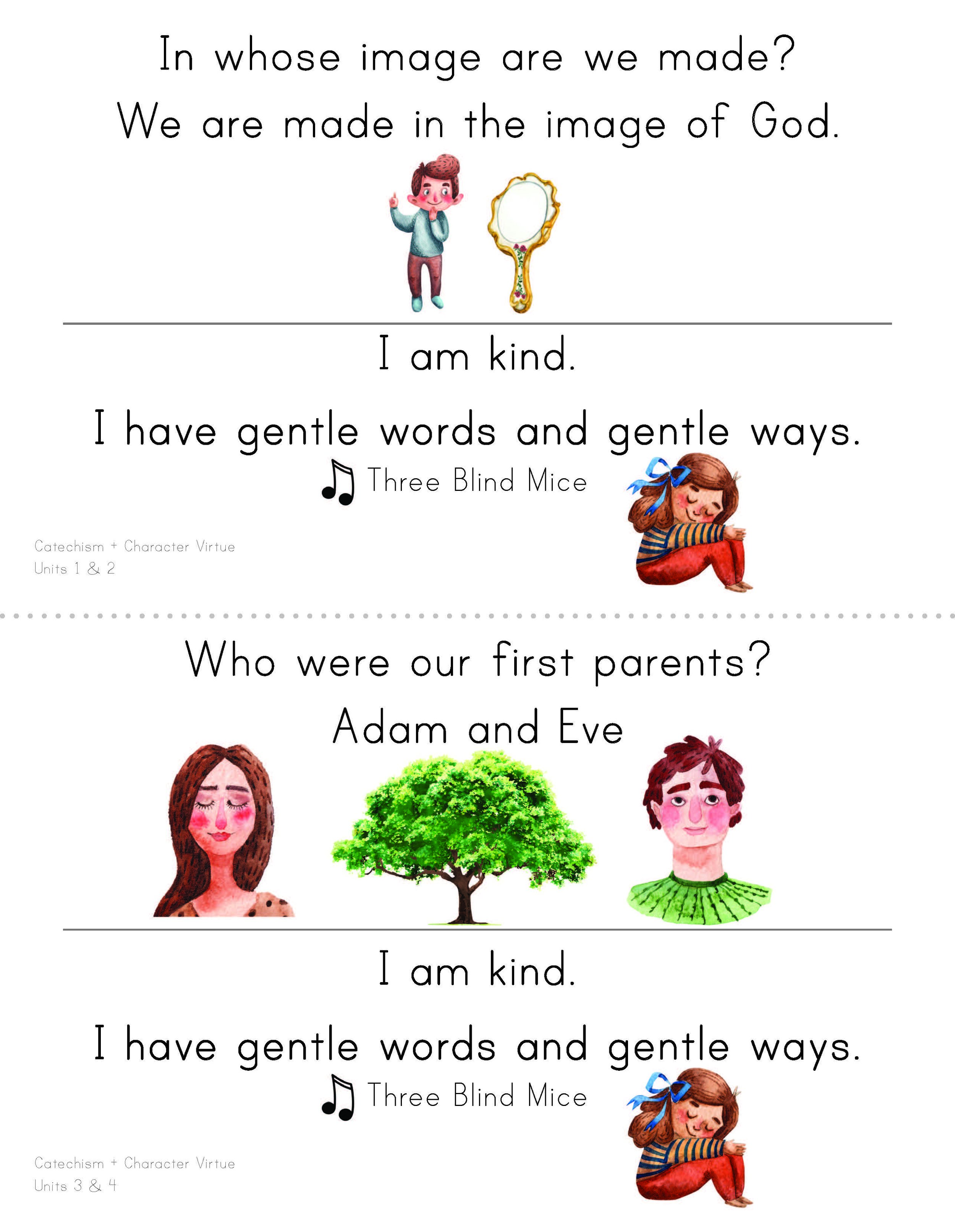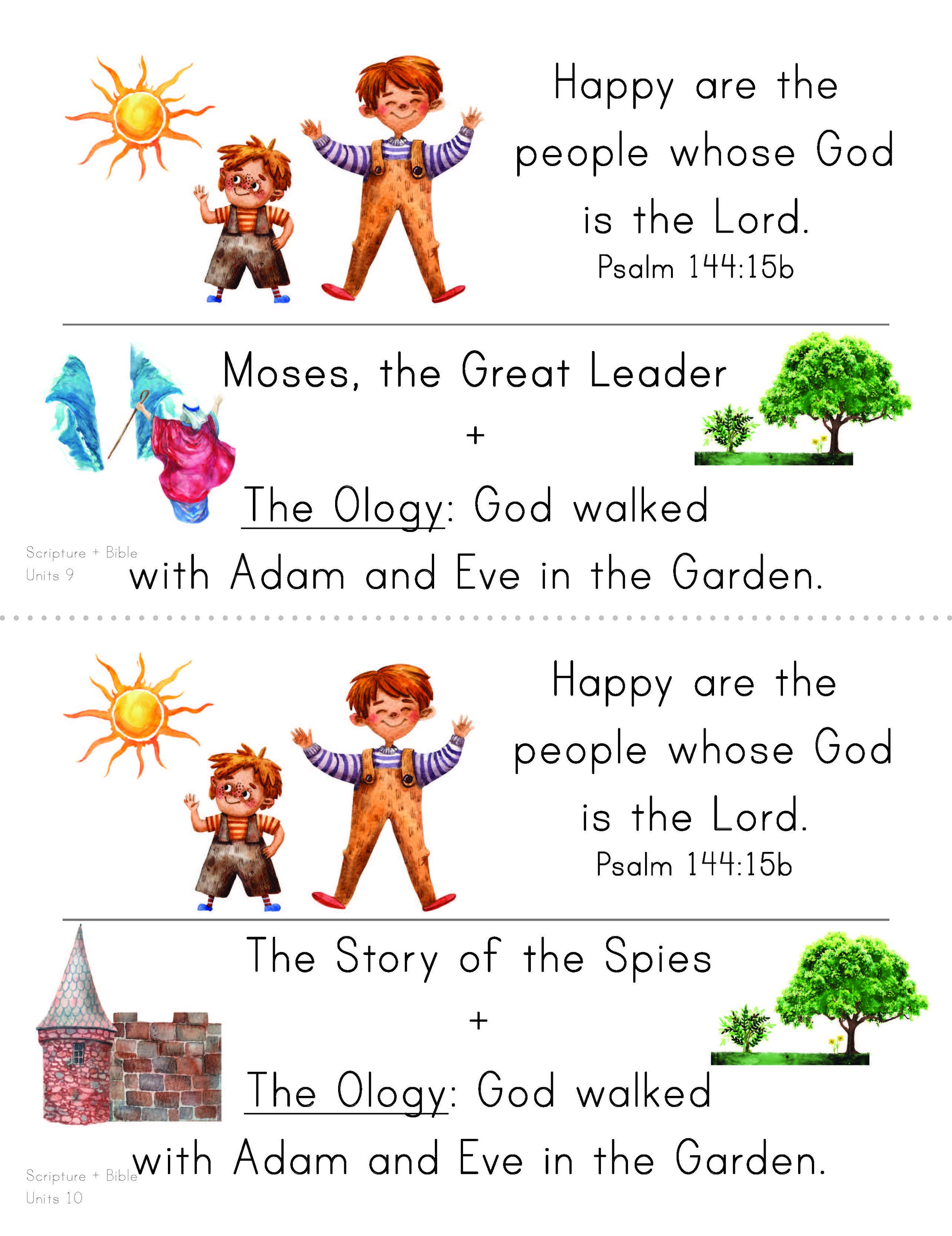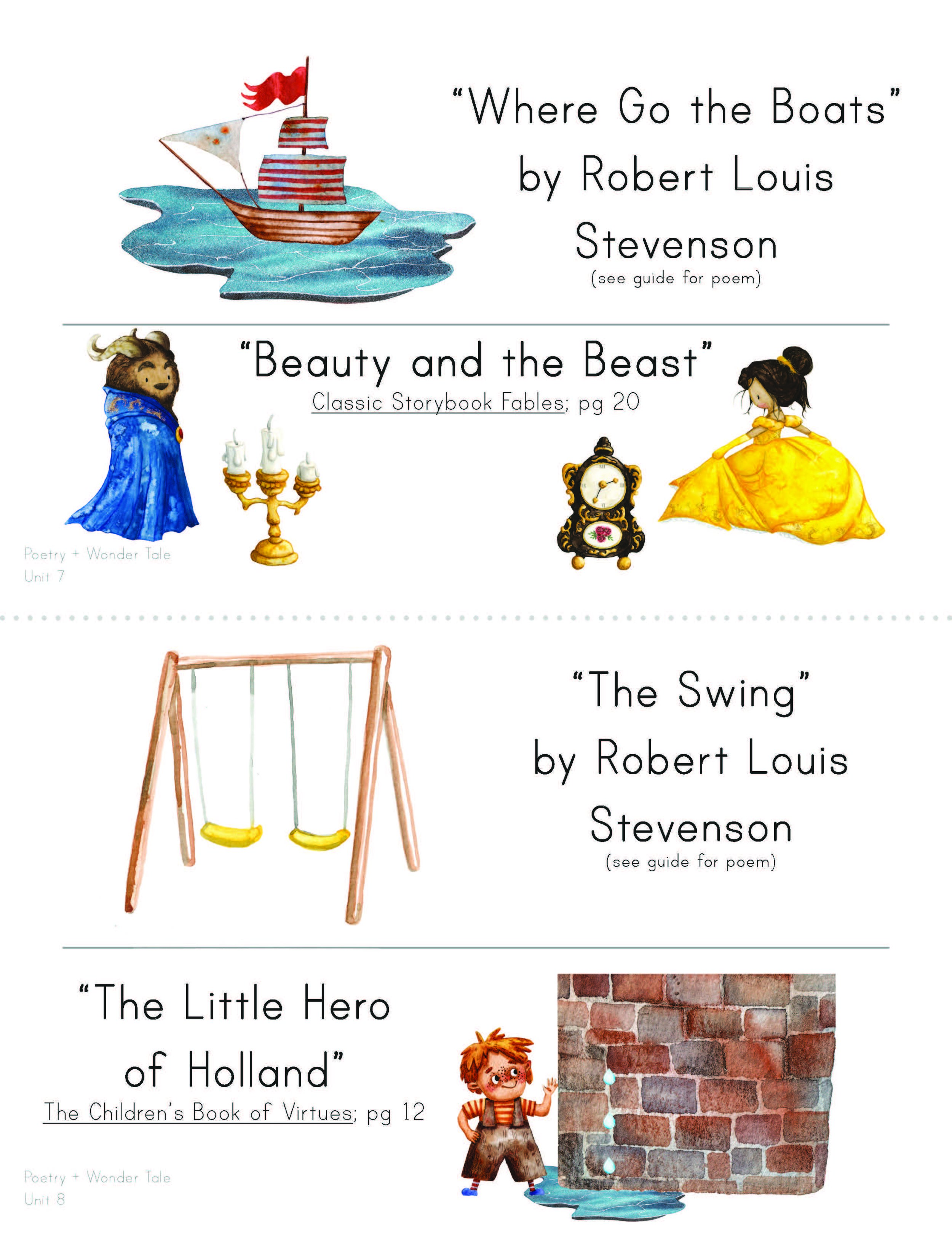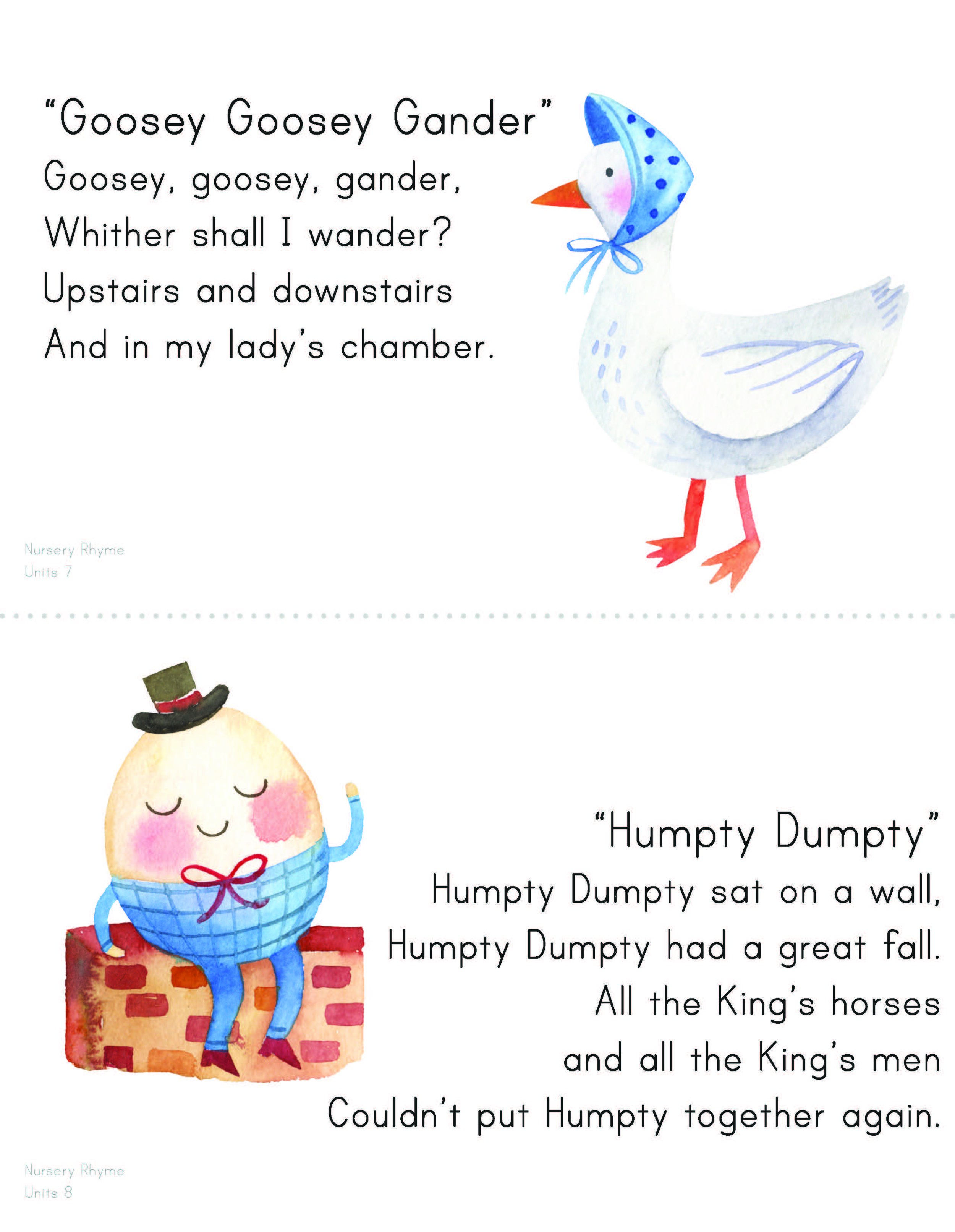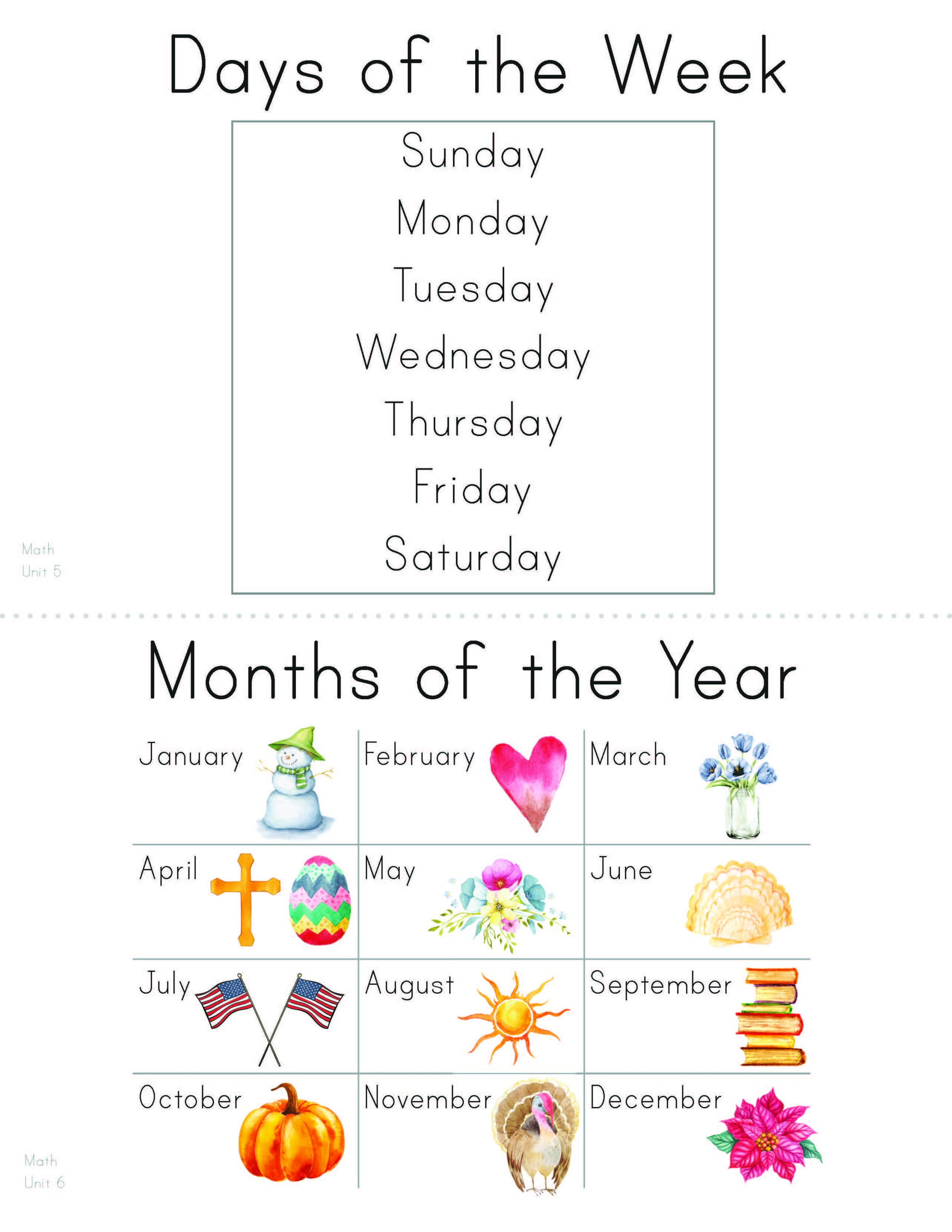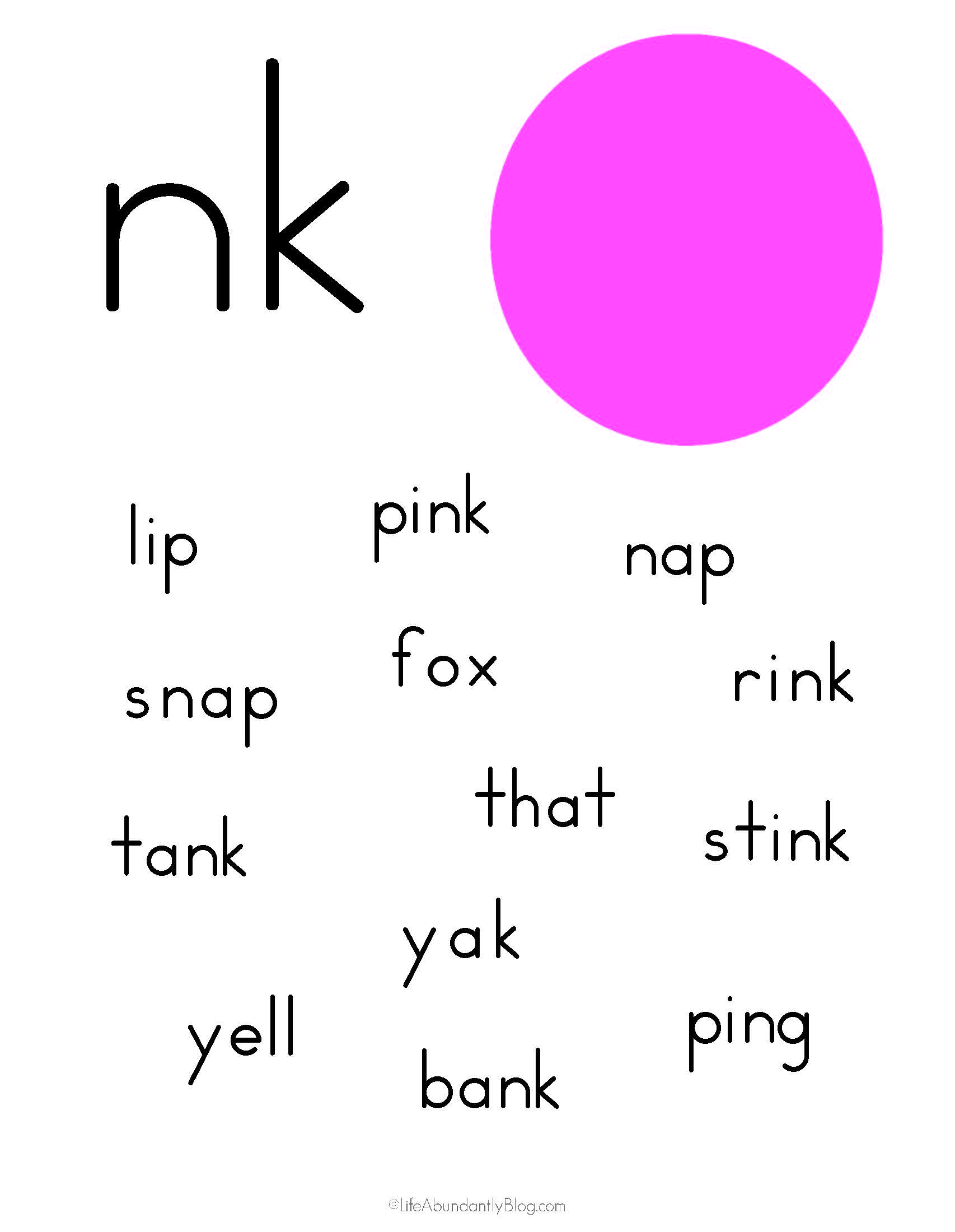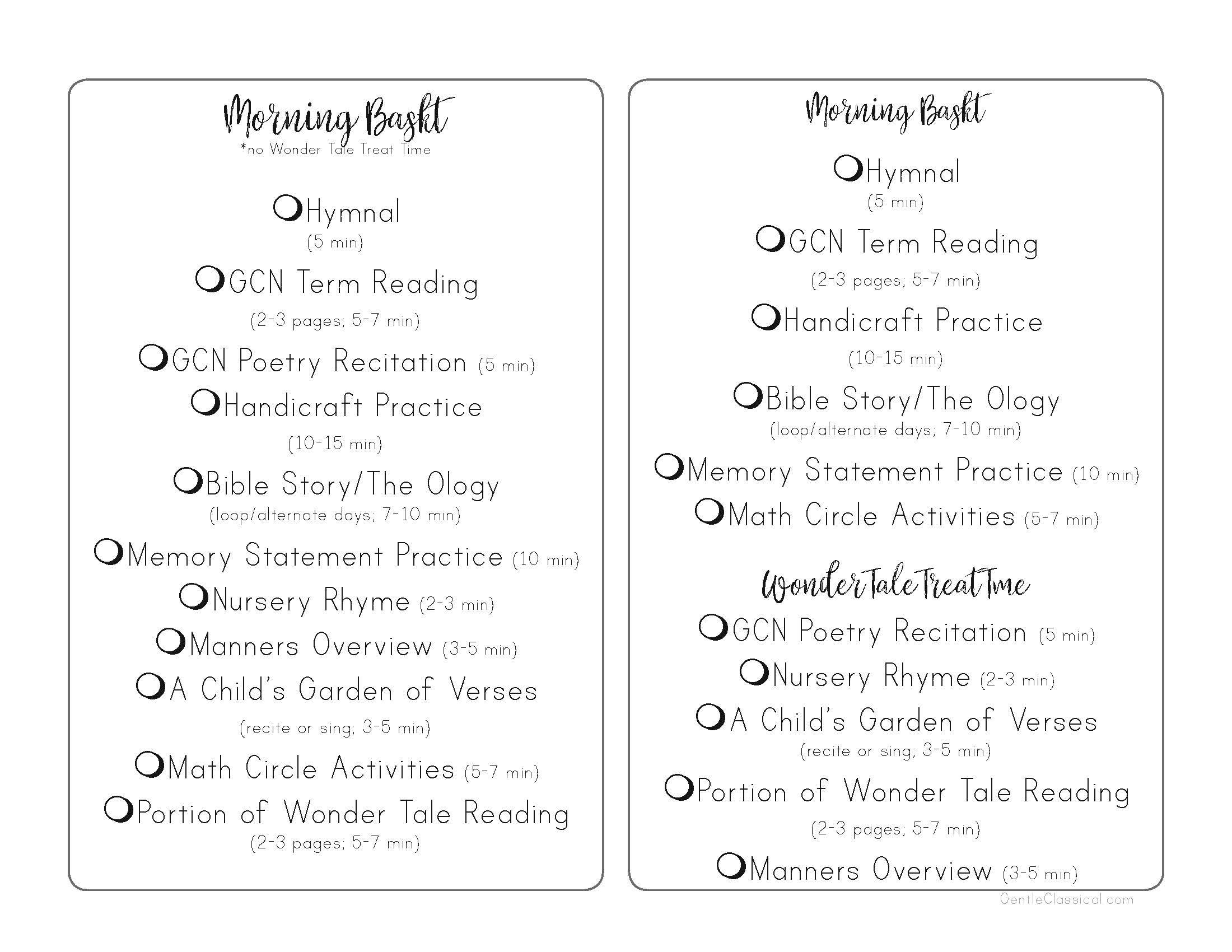 G+C Preschool Level 2 BUNDLE (Digital ONLY)
PLEASE READ ALL DETAILS:
This current download includes the complete Kindergarten Morning Binder, Preschool Morning Binder, Art + Music Pack, and THREE complete Watercolor Flashcard Sets (with sight words) PLUS the first 12 weeks (term 1) of the Memory Statement Cards and Storyboard Set. By purchasing the Bundle now, you ARE purchasing all 36 units of the Memory Statement Cards and Storyboard Set, and you will receive them ALL by Aug 30th. As these last two terms are finalized over the next few weeks, you will receive an email announcement to download them. YOU WILL ALSO RECEIVE INSTRUCTIONS IN YOUR INITIAL DOWNLOAD GIVING YOU THREE DIFFERENT METHODS OF DOWNLOADING THE REMAINING PRODUCTS AS SOON AS THEY COME AVAILABLE .
If you are utilizing The Gentle + Classical Preschool Level 2 in your home this year, you may want to take advantage of several tools that have been lovingly designed and assembled to make your year run smoothly and delightfully!
In this BUNDLE (which saves you over 60%!), you will receive the following DIGITAL DOWNLOADS:
Kindergarten Morning Binder- This activity set keeps the most foundational skills right at your fingertips at a moments notice. Easy and FUN to utilize, your kiddos will be asking for it. This new binder is designed for children 4-8 years who are beginning to learn to read and includes practice of sight words, beginning letter sounds, calendar skills, an emotional assessment, weather observation, and so much more! (126 pages)

Preschool Morning Binder- This incredibly popular set is the predecessor to the Kindergarten Morning Binder and features foundational concepts like letter recognition, shapes, colors, and counting to 20. It is for your 2-5 year old child who isn't quite ready for the Kindergarten Morning Binder. (89 pages)

Memory Statement Cards- Creating a Memory Statement Board in your home really brings this entire program to life and has been integral in the success of so many Mamas utilizing Preschool Level 1. ALL cards related to Preschool Level 2 are included in this bundle: Math, Character + Catechism, Scripture + Bible, Art + Music, Poetry + Wonder Tales and Nursery Rhymes. (all topics; Term 1- 58 pgs; Full Year- 145 pages)

Watercolor ABC Flashcards with Sight Words- In this bundle, you receive ALL THREE sets of flashcards: Print, Print with arrows, and Cursive with arrows. These gorgeous flashcards feature realistic watercolor images that engage your child's imagination. Each letter features multiple image options, including both soft and hard letter sounds and long and short vowel sounds. There are also 19 cards devoted to blends and digraphs making this set beautifully correlate with Levels 1 and 2 of All About Reading. Furthermore, the Pre-K and Kindergarten Dolch Sight Word Lists are flashcard size as well. (3 sets; each set 111 pages)

Art + Music Pack- This package of activities, instructions, and encouragement is INTEGRAL to implementing the Art + Music Portion of the The Gentle + Classical Preschool Level 2. It includes instructions for each unit along with high-resolution art prints in 8.5x11" that correlate with our studies. 3-Part Montessori Cards further artist, instrument, and art element studies. Lastly, it includes the 6 element of art posters that are so helpful in teaching our little ones. (86 pages)

Storyboard Set- Nothing brings narration to life or children under 6 like the tools to act out the stories and rhymes they are experiencing. Children under 6 often love to "tell back" as well as older children but can sometimes struggle with being as detailed as they would like due to language development. This kit of storyboard manipulatives gives them the tools to "act out" and recount the wonder tales we read during our year such as: The 3 Little Pigs, Little Red Riding Hood, The Velveteen Rabbit, Peter Rabbit and Benjamin Bunny, Jemima Puddle-Duck, The Ugly Duckling, Goldilocks and the Three Bears, Snow White, Hansel and Gretel and More! (Term 1: 62 pages; final will have approximately 120 pages)

Gentle + Classical Planner with Morning Time Itinerary- This printable set of planning pages has several options, all of which make planning your weeks smooth sailing. Grab this planning page and your curriculum guide each week, fill in the blanks, and you're done. The included itinerary will make Morning Times go all the more smoothly as well! (8 pages)
Once you've grabbed your Bundle, be sure to check out the Customized Meaningful Menu created by Ashley at ShopMeaningfulMenus.com that is perfectly aligned to this Level 2 program, as another tool in your toolbelt for making your Gentle + Classical Days all the more fruitful!
You will NOT receive a print product. This is a digital download ONLY.

This item is for personal, home use and cannot be used in a co-op or classroom with correct licensing. You cannot resale this product.

Digital items are NON-REFUNDABLE. Please contact me at erin@lifeabundantlyblog.com before purchasing if you have questions!