Nature Copywork; Levels 1 & 2 (DIGITAL)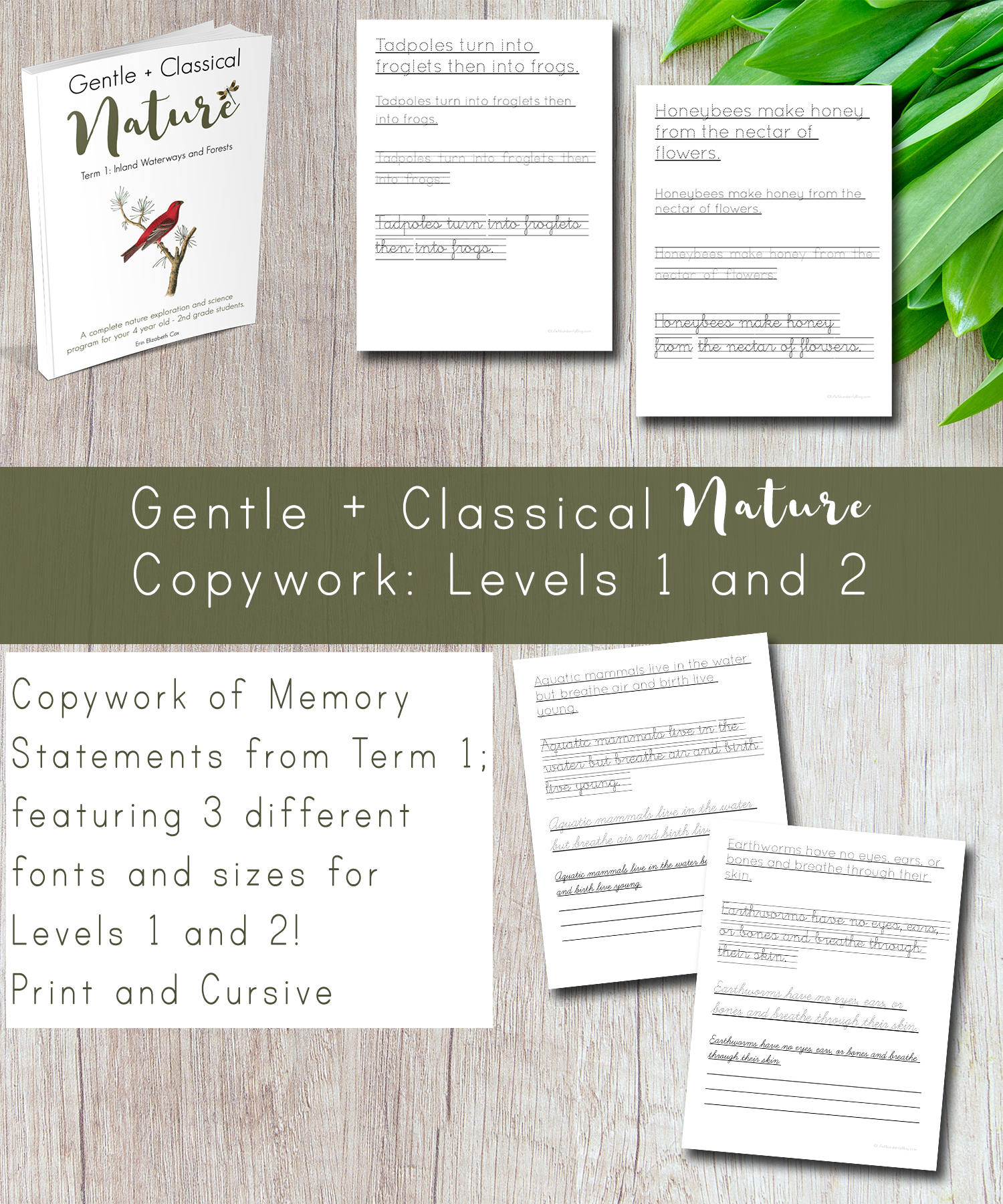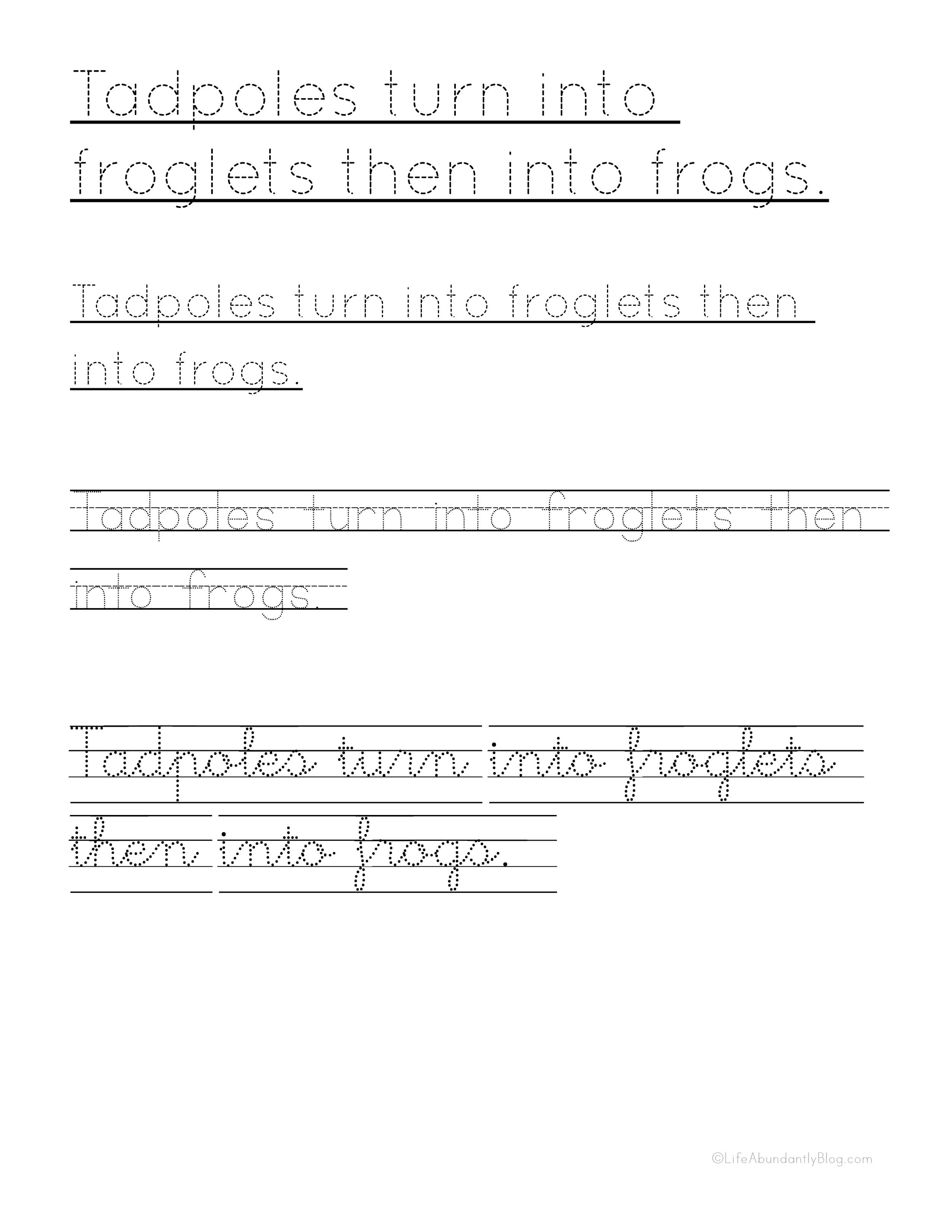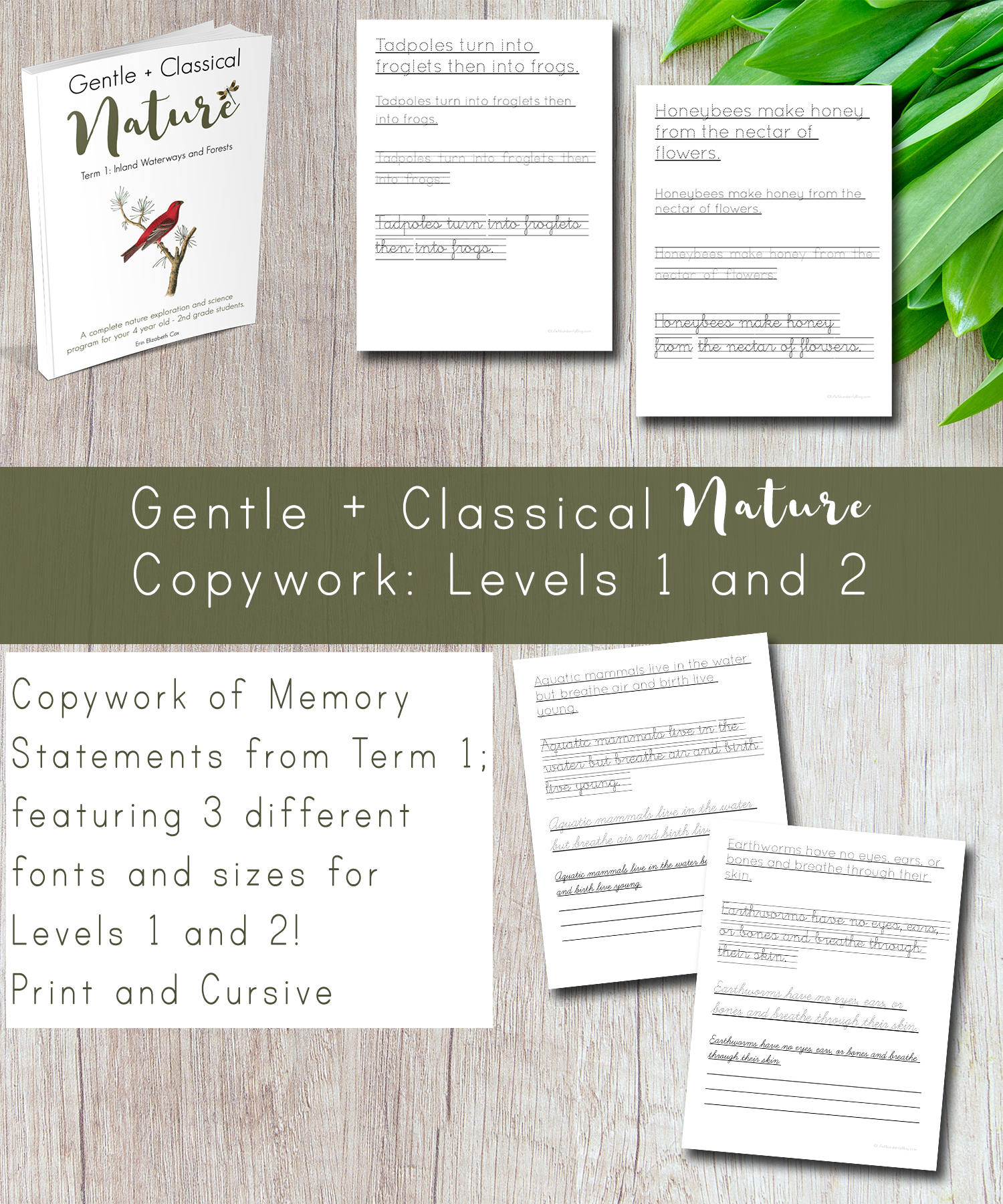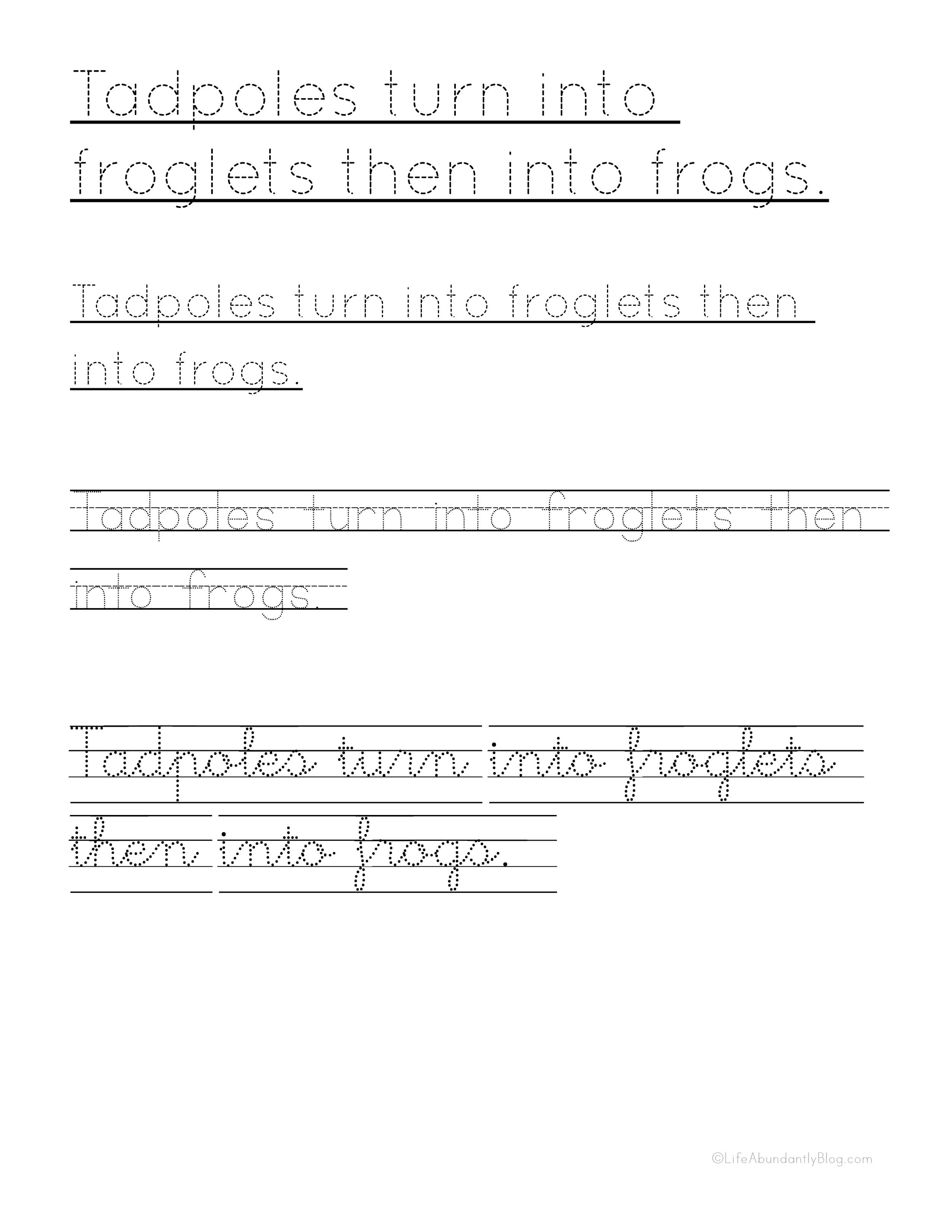 Nature Copywork; Levels 1 & 2 (DIGITAL)
This product is a DIGITAL download of 24 pages of copywork correlated to the Memory Statements of Term 1 of Gentle + Classical Nature. It includes the Memory Statements for Levels 1 and 2 only (Level 3 NOT included).
This copywork bundle was created with various ages and writing abilities in mind. Each page offers 4 versions of text (various cursive and print in different sizes) to accommodate most learners. Copywork is a natural way to learn the content of what's being studied while also improving hand dexterity, handwriting, grammar, spelling, and punctuation skills. Keeping this assignment SHORT with these brief statements in the early years helps your child cultivate the habit of doing it well the first time.
This item is also a part of the Term 1 Bundle!
During Term 1, your student will cover the following topics, as featured in this copywork bundle:
amphibians

freshwater fish

aquatic arthropods

waterbirds (freshwater)

freshwater mammals/conservation

reptiles

inland birds

forest animals (temperate)

butterflies

bees

arachnids

worms/decomposition
Fine Details:
You do not receive a physical product. Purchase is for PDF digital download only.

Please do NOT share this content with anyone.

Download link expires in 24 hours. Please save right away.

For best results, set printer to "fit to media" or "scale to media" so nothing runs outside the margins

This product is a ZIP file of multiple PDF files.

©LifeAbundantlyBlog.com and GentleClassical.com
Stop the guilt, busy Mama!
Do you sometimes forget to "do school" with your preschooler then feel guilty and frustrated?

Do you lose track of what you're working on this week?

Would you like your other family members to help review memory statements with your little one?
ME TOO! Watch this brief video to see the solution.