Important Announcement: While you CAN purchase the G+C Preschool Level 2 Bundle and Kindergarten Morning Binder, the other items included in the Level 2 Bundle will not be available for individual purchase until closer to Sept. Thank you for your patience!
Read my Refund Policy Here
The Gentle + Classical Preschool Level 1 BOOK MENU (DIGITAL)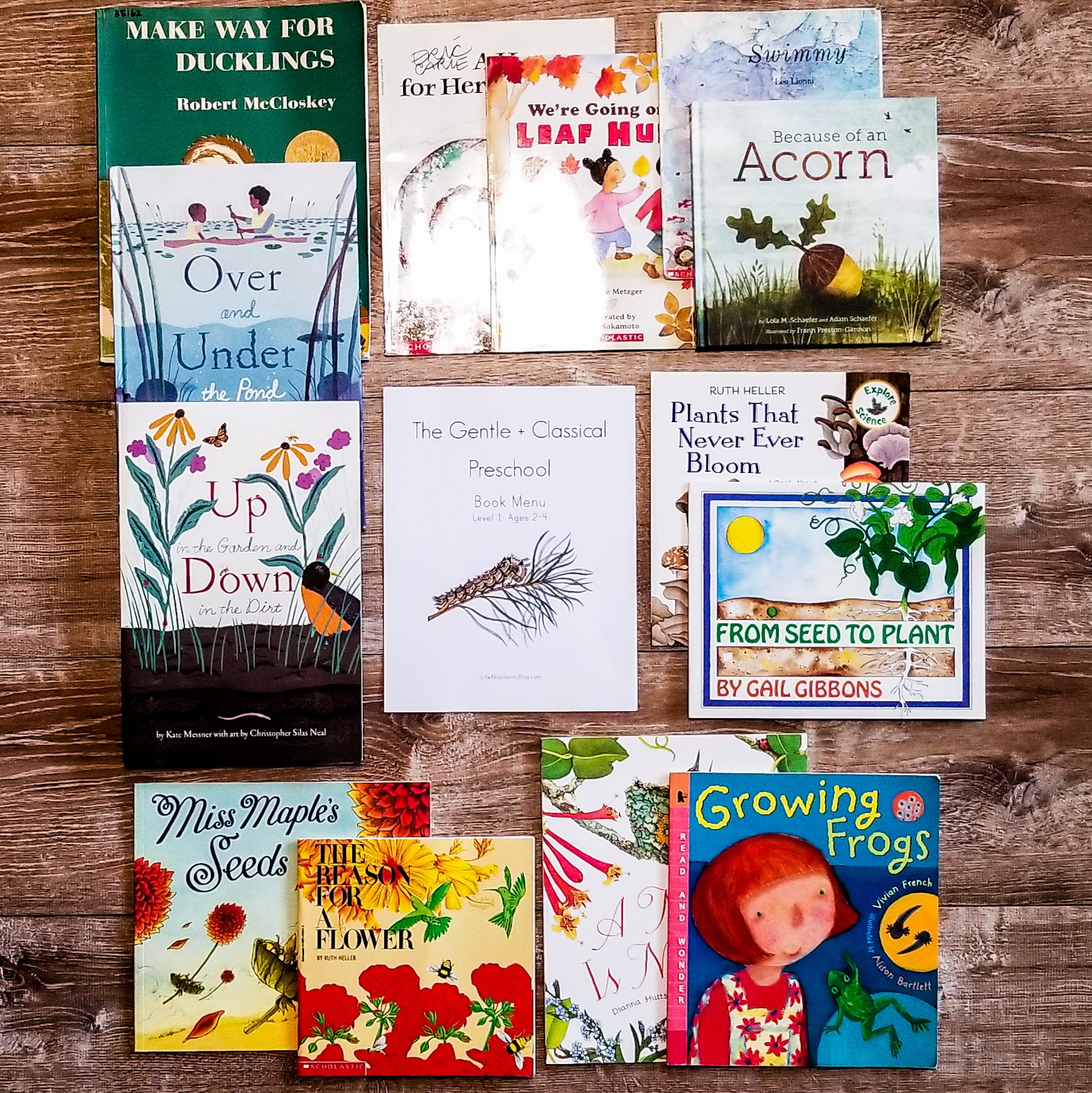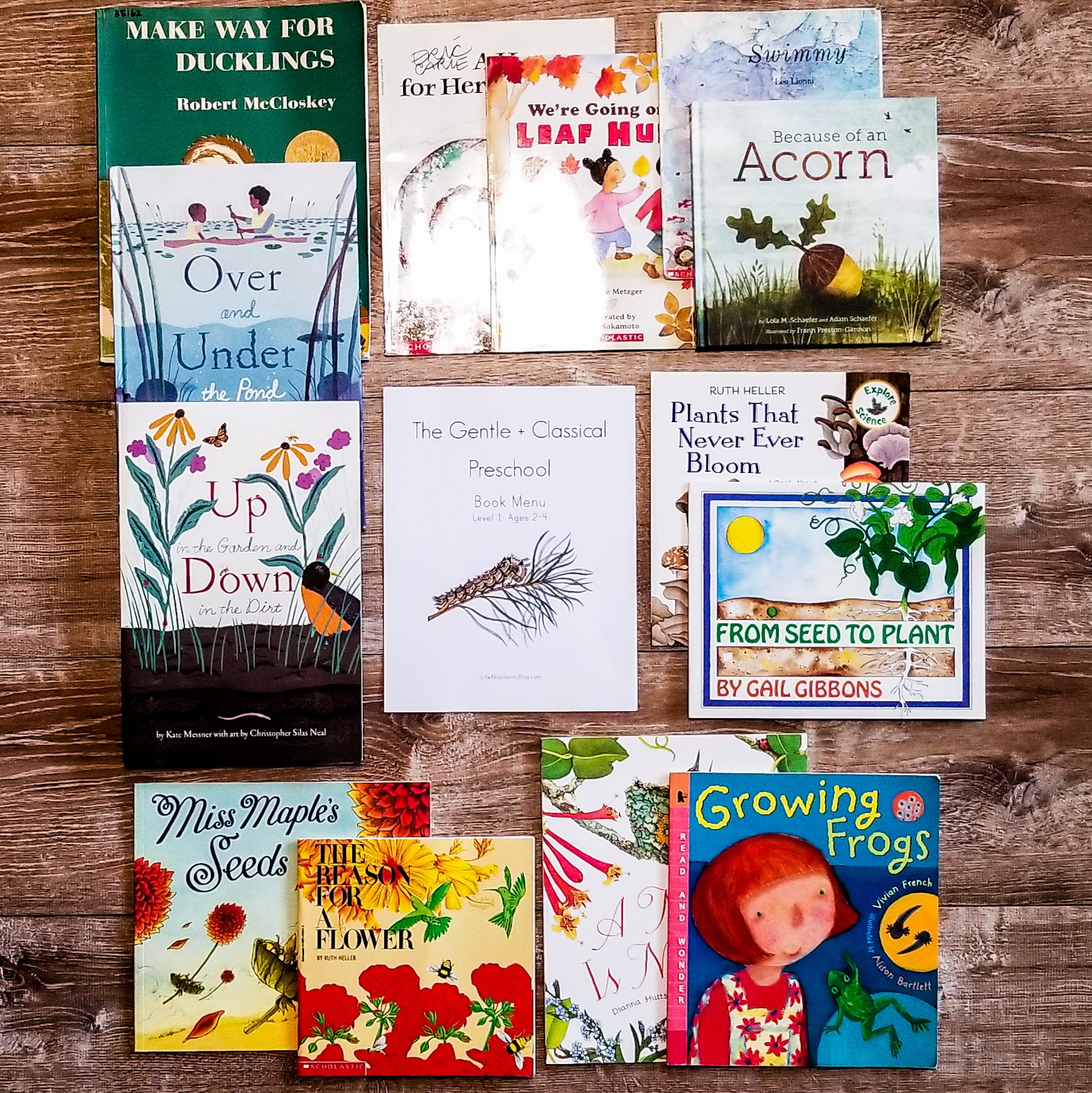 The Gentle + Classical Preschool Level 1 BOOK MENU (DIGITAL)
If you are planning to implement The Gentle +Classical Preschool Level 1 with your 2-4 year old, you don't want to be without this book list! This MENU has been designed to be an extremely convenient tool in planning and curating your reading selections for the year.
The books are gathered and categorized by both TOPIC and UNIT, to help you find the best books to fit the most units, so that you can stretch your book buying budget as far as possible!
This download is 12 pages of content, with a list of over 180 books.
There is also scheduling advice included for helping you set proper expectations for your little learners and read alouds. This list will equip you to make the best choices for which books to buy or get from the library.
*Please view product images to get a "feel" for the layout of the book list. Images of books represent a small selection of books on list.
*A fully shoppable list is currently being compiled on Amazon and will be forthcoming as well.